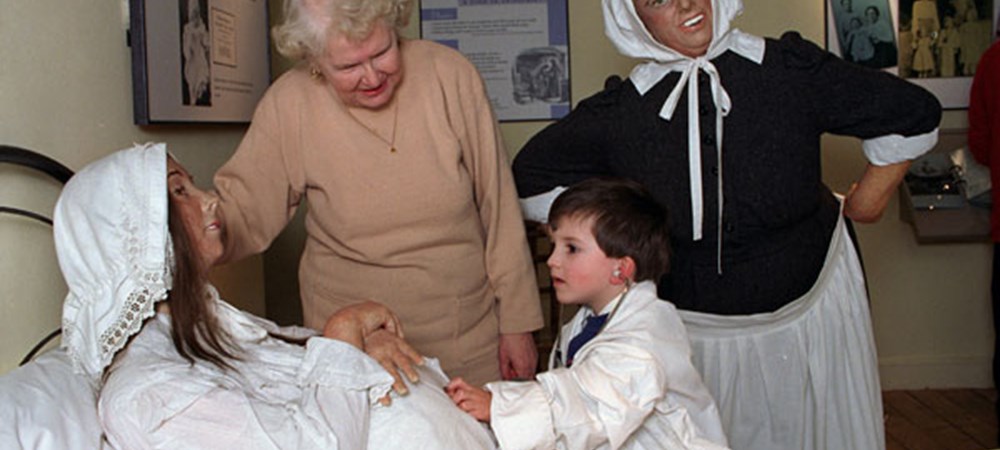 Having a Baby
What is it like to have a baby? This exhibition uses real stories to explore how the experience of giving birth has changed since 1890.
Giving birth in 1890 was very dangerous. Death of mothers in childbirth was common and infant death rates were also high. 1 in 7 babies died before they reached their first birthday.
Women would probably have many babies in their lifetime – the average family had 6 children but many women had more. Women gave birth at home, helped by a relative or neighbour with no formal qualifications.
Forceps, used to pull the baby out of the birth canal, were invented at the end of the 1800s. They saved many lives but were not without risk. Sometimes forceps caused injury and infection.
Before the 1950s most women in Britain gave birth without any form of pain relief. The development of gas and air apparatus allowed midwives to administer pain relief for the first time.
By 1990 the average family had just 2 children. Most women today give birth in hospital under the watchful eye of trained midwives and doctors. They have modern pain relief and help if things go wrong. Death in childbirth is now extremely rare.
See for yourself how it feels to be pregnant by trying on the empathy belly.