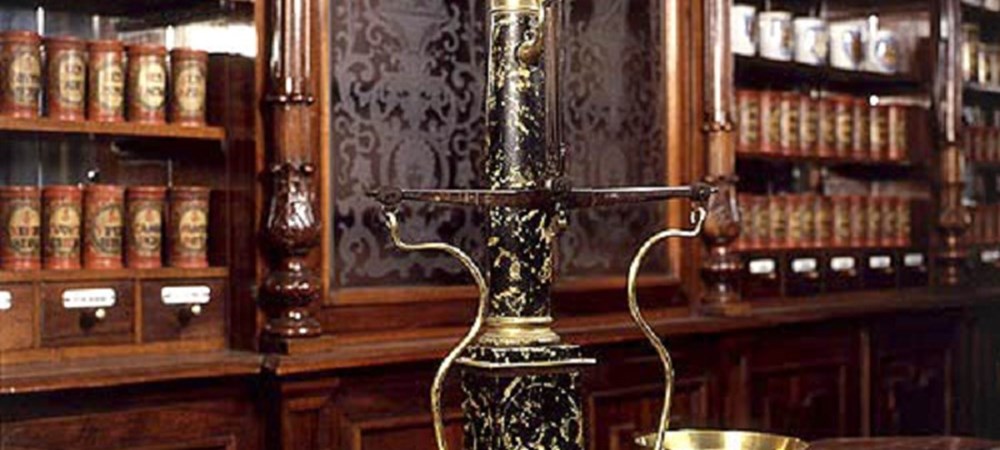 Lek Gallery and the Bohuslav Lavička Pharmaceutical and Medical Collection
Galerija Lek in farmacevtsko-medicinska zbirka Bohuslava Lavičke
The Lek company (part of Sandoz, a global generics leader), with its tradition of more than 60 years, is also active in the presentation of arts and culture. Located in the entrance hall of its headquarters building, the Lek Gallery has presented contemporary painting or sculpture for more than a decade, organising around 9 exhibitions a year. Presented artists come from Slovenia and the countries where Lek is represented. The programme includes renowned names as well as younger artists and some amateur artists (painters, photographers) who work in Lek. Occasional exhibitions of works from the Lek Collection are also held. On the occasion of the 29th Biennial of Graphic Arts, it featured the works from the renowned "École de Paris", collected by the International Centre of Graphic Arts (MGLC).
With the exhibition of graphics by Slovenian authors called Tribute to the Biennial, the Lek Gallery joined the celebration of the 30th-anniversary edition of the Biennial of Graphic Arts in 2019, as one of most important Slovenian art exhibitions with an international character. The biennial remains the oldest such printmaking exhibition in the world.

https://lek.si/sl/o-nas/predstavitev-druzbe/galerija-lek/

--
The Bohuslav Lavička Pharmaceutical and Medical Collection was proclaimed a cultural monument of national importance because of its enormous cultural, educational and scientific importance.
The collection was purchased from Bohuslav Lavička, a pharmacist of Czech descent, and consists of 402 books and 500 objects dating from the Antiquity to the 20th century. The Book Collection is especially notable for several incunabula and two pages from the Gutenberg Bible. The Object Collection, on the other hand, is famous for the prehistoric and antique surgical tools, and for ceramic and other type pharmaceutical accessories placed inside of two ancient pharmacies from the period between the 15th and the 19th century.
Also interesting is a small pharmaceutical cabinet originating from some monastic pharmacy in Tyrol and containing well-preserved "medicinal stuff" from the 16th century. What this collection proves is that the Slovenian spiritual tradition was deeply imbedded in the European cultural and above all scientific heritage.
https://lek.si/sl/o-nas/lavickova-zbirka/
---
Exhibitions and events
We don't have anything to show you here.
---
Educational programs
We don't have anything to show you here.
---
Collections
We don't have anything to show you here.