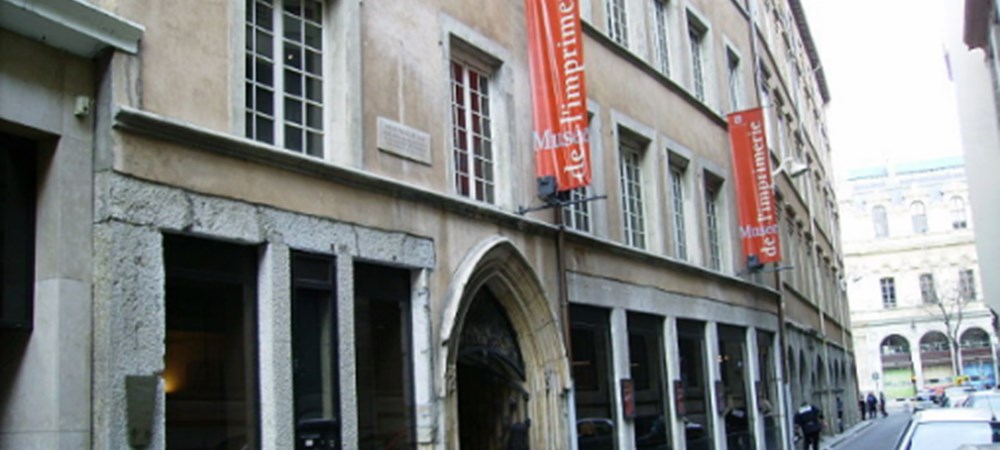 Printing Museum of Lyon
Musée de l'imprimerie de Lyon
The Musée de l'Imprimerie is a museum in 2nd arrondissement of Lyon, whose main missions are to enhance, conserve, document and value the heritage of books and graphic. and In 2006, the Grand Guide Michelin France awarded it two stars out of three and in 2007, the museum had 16,819 visitors.
The museum was designed by the master printer and historian Maurice Audin, associated with the eminent historian of the book Henri-Jean Martin, who was then chief curator of the Library of Lyon. There are two banners before the entrance of the Hôtel de la Couronne, which hosted the meetings of the City of Lyon aldermen from 1604 to 1655 and which is currently the headquarters of the Musée de l'Imprimerie, located at 13 rue de la Poulaillerie. In 1957, the building was given to the City of Lyon by LCL S.A. and on 8 June 1963, mayor of Lyon Louis Pradel inaugurated the Musée de la Banque on the occasion of the centenary of LCL. Finally, the current museum was opened in 1964.
The museum has various printed works by the famous Renaissance Lyon printers including Sébastien Gryphe, Guillaume Rouillé and Bernard Salomon. It shows the beginnings of Western printing from the fifteenth century to the twentieth century.
Text source
Image source
---
Exhibitions and events
We don't have anything to show you here.
---
Educational programs
We don't have anything to show you here.
---
Collections
We don't have anything to show you here.