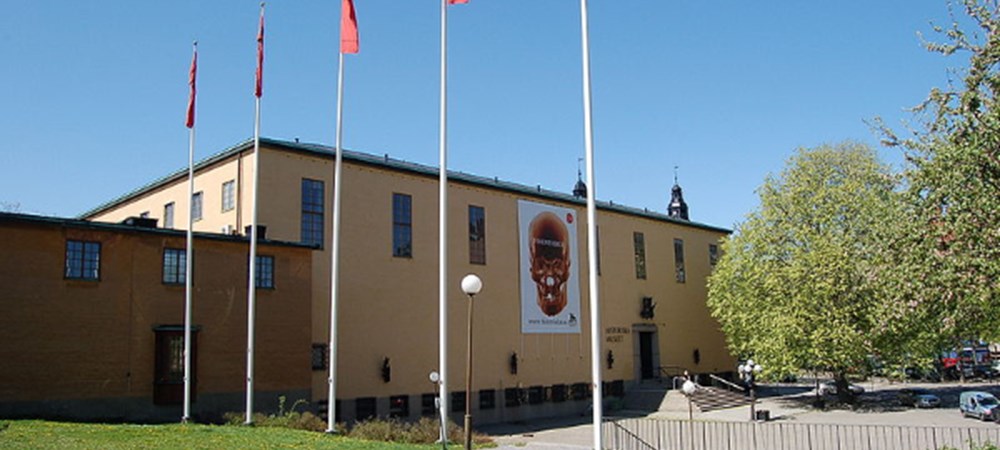 National Historical Museum
Historiska museet
Swedish Museum of National Antiquities (known in Swedish as Historiska museet or, more formally, Statens historiska museum) is a museum located in Stockholm that covers Swedish cultural history and art from the Stone Age to the 16th century. The museum is known for its so called "Gold Room" (Guldrummet) by the architect Leif Blomberg, where a large number of gold objects are kept as part of the exhibition. The museum is also the place to see objects related to Vikings.
The main museum building, the design of architects Bengt Romare and George Scherman 1935-1940, reflects an ambivalence between the predominant modern style of the era and the historical context given not only by the context requirements, but also the 19th century barracks and stables south of the museum designed by Fredrik Blom and built 1805-1817. The latter are neoclassicist in style and the repetitive façades use to be exposed to the Stockholm Harbour, while the former forms a compact block taking a step backwards from the street to leave space for a forecourt. The portico and sculptures on the main façade were designed by the sculptor Bror Marklund in 1938.
Text source
Image source
---
Exhibitions and events
We don't have anything to show you here.
---
Educational programs
We don't have anything to show you here.
---
Collections
We don't have anything to show you here.