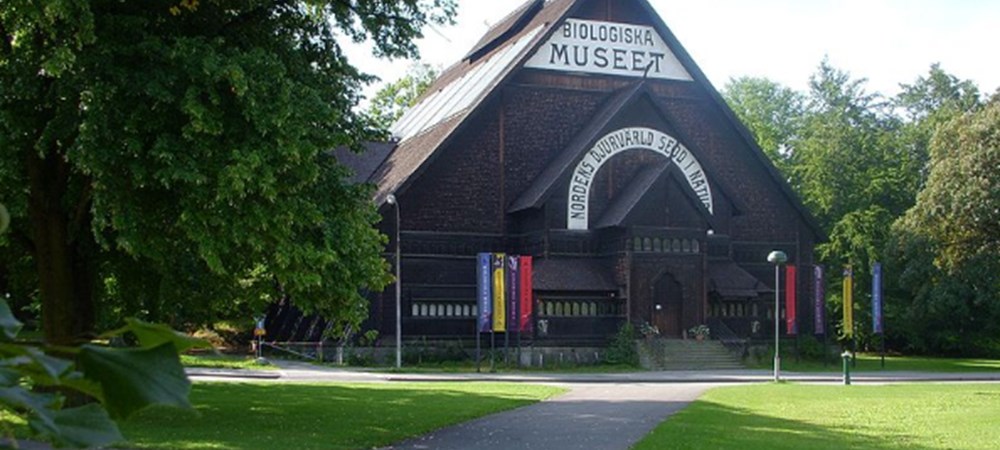 Biological Museum
Biologiska museet
The Biological Museum is situated at Djurgården. It was built in 1893 to a design by architect Agi Lindegren who was inspired by the medieval Norwegian stave churches. The founder of the museum, Gustaf Kolthoff was a taxidermist, an amateur zoologist and an author. The pioneering educational aspect of the museum was the use of the diorama for the first time on a grand scale in order to present the natural habitat. The perspective of the diorama unites foreground and background. The large, painted backgrounds are the work of Bruno Liljefors who is famous for his dramatic paintings of birds and animals.
The museum contains collections of Scandinavian mammals and birds in their natural, ecological habitat. The vast diorama, which can be viewed from two levels, presents the different types of landscape from inland Sweden as well as from the coast. On the ground floor there are two smaller dioramas showing Spetsbergen (a cave from the Arctic Ocean) and a valley on eastern Greenland.
Text source
Image source
---
Exhibitions and events
We don't have anything to show you here.
---
Educational programs
We don't have anything to show you here.
---
Collections
We don't have anything to show you here.