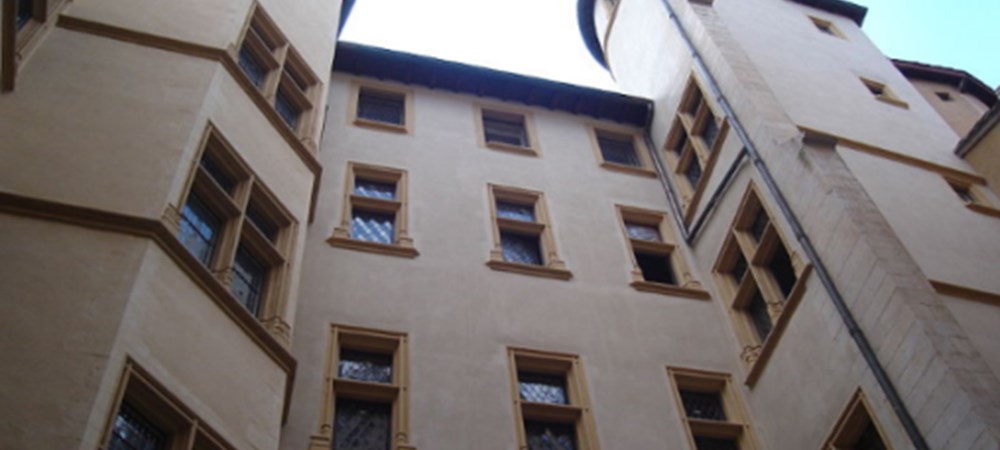 Gadagne Museums
Musées Gadagne
The Musée Gadagne is a museum located in the center of the Vieux Lyon, in the Saint-Jean quarter, in the 5th arrondissement of Lyon.
It is composed of the Musée d'histoire de Lyon (Lyon History Museum) and the Musée des marionnettes du monde (Museum of world puppets).
The building was classified as monument historique in 1920. It was successively acquired by the city of Lyon between 1902 and 1941. After the finding of its obsolescence, the museum closed in 1998 for more than ten years of renovation and expansion. It was re-opened on 12 June 2009.
The museum is located in the Hôtel Gadagne, a building constructed in the early sixteenth century by the brothers Pierrevive (from 1511–1527). It underwent a redesign by brothers Gadagne (or Guadagni) in 1545.
Since 1921, the hotel has hosted the Historical Museum of Lyon. It shows the collections previously installed at the Hôtel de Ville, Lyon until 1857. This museum consists of 80,000 objects in 30 rooms spread over four floors. It traces the cultural history of Lyon since the Middle Ages until the nineteenth century, giving archaeological remains, sculptures, paintings, furniture, and pottery. There are also many maps, drawings and engravings to illustrate the growth of the city and the construction of its main buildings.
Since 1950, the museum of the world puppets, organized around the Guignol puppet, is also installed in Gadagne. The visit of the collections of 2000 puppets were once part of the course of the history museum in Lyon. After the extensive renovation of the 2000s, they are now grouped in a space museum composed of nine independent halls on the first floor.
The third floor houses the small theater Gadagne of a 150-seat capacity, and the fourth floor provides access to the garden of the museum (700 m2).
Text source
Image source
---
Exhibitions and events
We don't have anything to show you here.
---
Educational programs
We don't have anything to show you here.
---
Collections
We don't have anything to show you here.