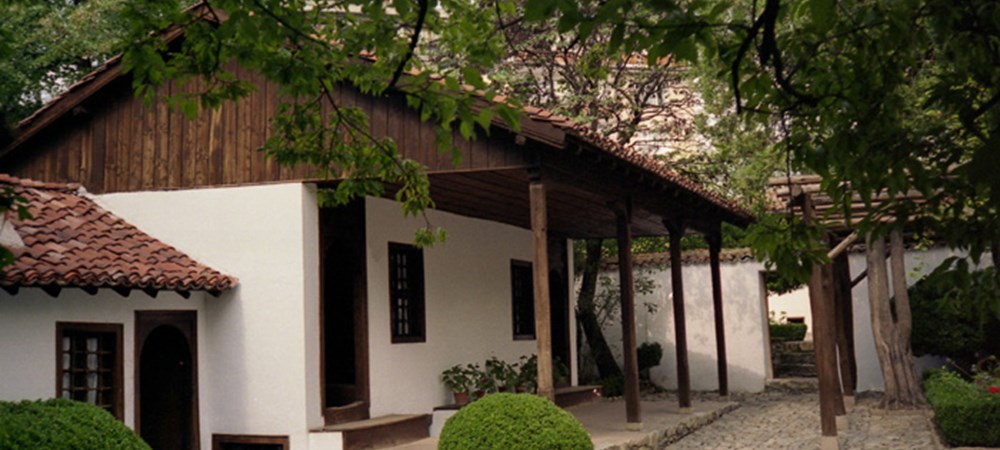 "Vassil Levski" National Museum
Национален музей "Васил Левски"
"Vassil Levski" Museum in Karlovo has more than 70 years' history. Its beginning is related to the reconstruction of the original house of birth of Levski in 1933 and it was converted into a museum in 1937. At first the social committee of Karlovo and the community centre took care of the house and its rebuilding. The first manager of the museum was Nikola Slavchev. In 1954 "Vassil Levski" house was joined in the national museum network. In 1955 next to it was constructed a hall for exhibitions. Due to the growing interest, in 1965 it was already too small for the needs of the museum so it was turned into a cinema hall and a larger one was erected. From 1968 to 1992 "Vassil Levski" house has been a branch of the town's museum in Karlovo. It have been independent museum since 1993. On 21 July 2000 it was officially made a national cultural institute with national importance with the name "Vassil Levski" Museum – Karlovo. In this way it takes the real place, which it deserves as a national memorial museum devoted to one of the brightest Bulgarians.
Since 1994 a project with author Maria Karazlateva started in Karlovo. It involves recovery of the environment at the native house of the Apostle, which was damaged mainly in the fifties and the sixties of the twentieth Century. Another goal of the project is extending the museum area by reconstructing old Bulgarian houses from the time of the national revival. Chardaklieva House and the memorial chapel "All Bulgarian Saints" are finishes examples and reached goals of the project. The next step is rebuilding the Onbashieva house.
For more that 60 years the museum has kept a number of belongings, documents, photographs, connected with the life and work of the Apostle, as well as with Karlovo and other parts of the country. Here you can find any scientific and biographic investigations and literature works, pieces of art, documents and pictures devoted to the Apostle. A considerable part of these materials were contributed to the museum.
"Vassil Levski" Museum is one of the most visited museums in Bulgaria. During the last few years it is visited by 35 thousand people annually.
Text source:
http://www.vlevskimuseum-bg.org/muz-istoria-en.php
Foto source:
http://www.tourism-bg.net/obekti/img/karlovo/img_1.html
---
Exhibitions and events
We don't have anything to show you here.
---
Educational programs
We don't have anything to show you here.
---
Collections
We don't have anything to show you here.