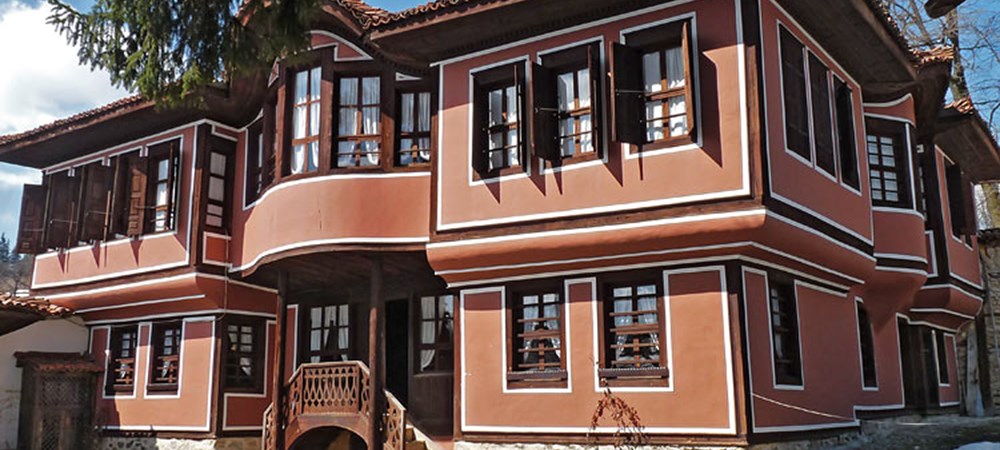 Todor Kableshkov's House
Къща - музей Тодор Каблешков
The house where the author of the "blood letter" was born in 1851 is a model of the Bulgarian architecture in the period of the National Revival. It was build in 1845 by Koprivshtiza master-builder Gencho Mladenov. The beauty of the house comes from its symmetrical design, elegant shape and spacious second-floor saloon with tall glazed windows. Its ceilings, doors, and cupboards are covered in skilful wood-carvings.
Todor Kableshkov – the Chairman of the Secret Revolutionary Committee of Koprivshtitsa grew up in this house. He was the one who declared the start of the April Uprising. Under his leadership the Turkish town-hall was seized and the Bulgarian national flag was raised on its roof.
After the defeat of the rebellion, Todor Kableshov was caught near the village of Chiflick and on 17.06.1876 he took his life in the prison of the town of Gabrovo.
Text source:
http://www.koprivshtitza.com/museums.html
Foto source:
http://eng.koprivshtitza.com/koprivshtitsa-pictures.php
---
Exhibitions and events
We don't have anything to show you here.
---
Educational programs
We don't have anything to show you here.
---
Collections
We don't have anything to show you here.