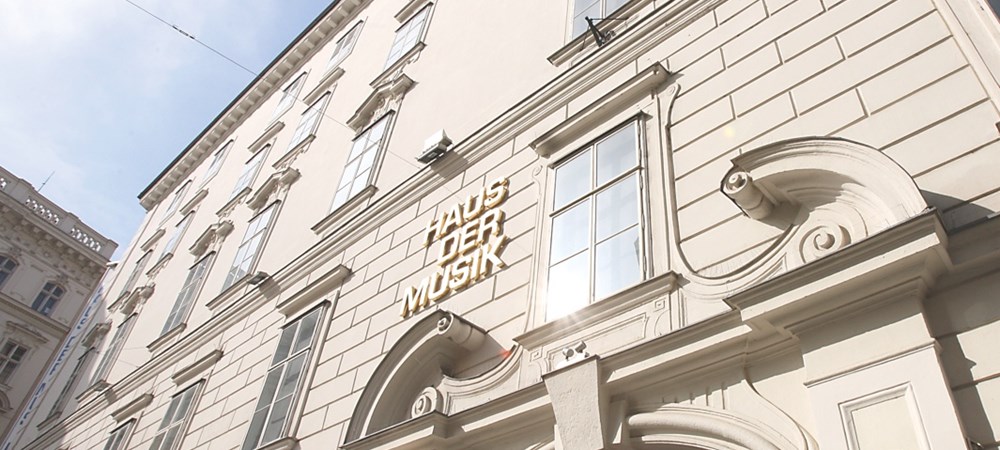 Haus der Musik - das Klangmuseum
Haus der Musik is an interactive sound museum which provides a new approach to music on a playful as well as scientific level. The aim is to provide knowledge and understanding as well as open-mindedness and enthusiasm when dealing with music.
Vienna has always been a city where music has been treated in innovative ways and people have not been afraid to find unconventional approaches. At Haus der Musik, we aim to mirror Vienna's character as a pioneering musical city, by creating an environment which introduces our visitors to new experiences and consciously deviates from the traditional promotion of music.
In addition to the historical elements, the interaction between natural and electronic sound production, between analogue and digital, is therefore particularly important. Thanks to aesthetically and artistically implemented musical content, together with architecture which combines the fabric of the historic building with a futuristic design and high-tech features, we aim to form a bridge between tradition and innovation. We regard ourselves as a centre of lively debate, playfully opening up new ways of approaching music. Interactive installations are an integral part of the museum, which since it opened in 2000, has been received with great enthusiasm by young and old alike.
---
Exhibitions and events
---
Educational programs
We don't have anything to show you here.
---
Collections
We don't have anything to show you here.
---
Articles
11. 05. 2015
Haus der Musik as ambassador of the Lang Lang International Music Foundation in Austria Founded as a global network of music teachers and professionals in...
11. 05. 2015
Grand opening of the Mexican "Casa de la Música Viena en Puebla" Haus der Musik is the first Austrian museum to have signed an international...