Ormož Castle
Grad Ormož in Grajska pristava Ormož
The castle of Ormož is situated in the south-eastern part of the Bronze Age settlement which was protected with an earthen rampart and a defensive ditch.

The Lords of Ptuj started building the castle complex in the last third of the 13th century. It remained their property until 1438 when the family of the Lords of Ptuj died out.

After it was burnt down, it passed in the hands of the family Szekely in 1490 that had it restored with the purpose to settle there. In 1532 the castle was damaged by the Turks; in 1540 it was restored as part of the town fortifications. After the attack of the Kruci in 1704, the castle was derelict. Between 1710 and 1740 it was restored in the Baroque style by the family Pethe. At the beginning of the 19th century, the castle was bought by Jože Pauer, an industrialist, who had it restored in the Classical style and built a wall around the south-eastern castle garden. The last owners of the castle were counts Wurmbrandt whose coat of arms is built-in above the main castle entrance.

The collections in the castle: The Sluga Collection, Painting Collection of Two Painting Colonies, Wall Paintings, Ormož in Yugoslavia of Karađorđević and Tito and collection Between the Rivers of Drava and Mura.

On the basis of written records, it is known that this series of outbuildings, erected from the 18th century onwards, once extended all the way to the Castle itself; however, these were later demolished. The most exquisite rooms in this complex are adorned with Tuscan pillars; there are also six pilasters in the Museum wing of the complex as well as the long narrow concert hall on the ground floor of the Music School.

The collections in the castle's outhouse: From Toy to Urn, Pottery in Praise of a Potter and Medieval Statues from the Ormož Area.
Other venues
---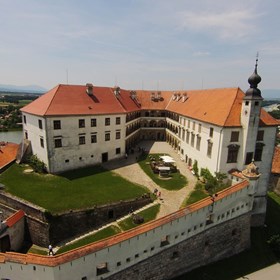 Muzejski trg 1, Ptuj, Slovenia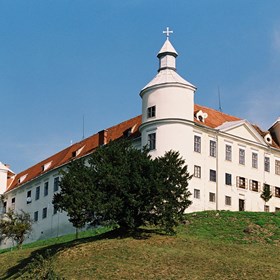 Grad 9, Ormož, Slovenia
---
Guided tours
---
Exhibitions and events
---
Educational programs
We don't have anything to show you here.
---
---
Articles
26. 09. 2023
Srečanje je namenjeno bodočim gojiteljem sviloprejk in murv, svilogojcem in svilarjem z večletnimi izkušnjami ter drugim, ki jih ta tematika zanima. V...