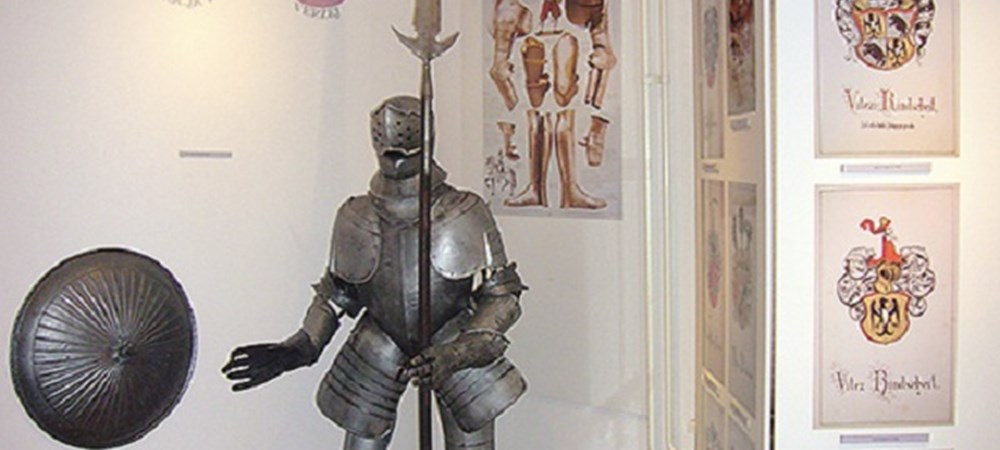 Ljutomer General Library – Museum
Splošna knjižnica Ljutomer − OE Muzej
Museum collection "Mass Meetings in Slovenia": The collection, located in the region where the first mass meeting was held in Slovenia, presents national and political gatherings between 1868 and 1871. These mass meetings with their wholesome national programme helped to unite the Slovenians who joined them attired in their national garbs, demanding that Slovenia be united and that the Slovenian language be officially recognized.

A general museum collection "Ljutomer" covers economic, social, political and cultural aspects of life in Ljutomer and its surroundings from the very first mentioning of Ljutomer to the second half of the 20th century. The exhibition chronologically presents the most important historical events and activities: crafts, viniculture, Ljutomer horse-riders, nobility, witchcraft processes, plague, Turks, peasant rebels, associations, important personalities (the most important being Franc Miklošič). Visitors may also see the funny coat-of arms of the villages from the Prlekija Region, and the first Slovenian movie that was produced by dr. Karol Grossmann.
---
Exhibitions and events
We don't have anything to show you here.
---
Educational programs
We don't have anything to show you here.
---
Collections
We don't have anything to show you here.