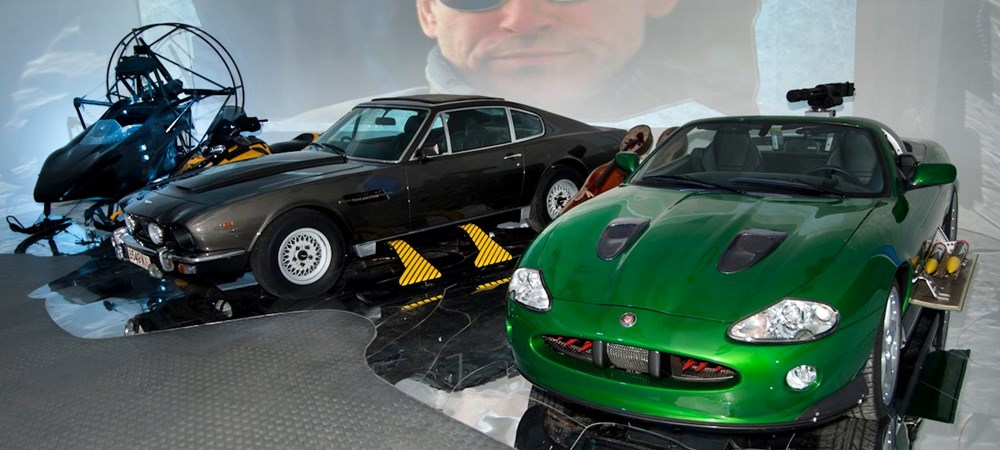 Beaulieu National Motor Museum
The National Motor Museum (originally the Montagu Motor Museum) is a museum in the village of Beaulieu, set in the heart of the New Forest, in the English county of Hampshire.

The museum was founded in 1952 by Edward Douglas-Scott-Montagu, 3rd Baron Montagu of Beaulieu as a tribute to his father, who was one of the great pioneers of motoring in the United Kingdom, being the first person to drive a motor car into the yard of the Houses of Parliament, and having introduced King Edward VII (then the Prince of Wales) to motoring during the 1890s.

Today, in addition to around 250 of the most historically important motor vehicles to have been produced since the late-19th century, including four world land speed record holders, the museum is also home to one of the finest collections of motoring books, journals, photographs, films, and automobilia in the world and is affiliated to the British Motorcycle Charitable Trust.

Among its exhibits are Land Speed Record holders: Malcolm Campbell's 1925 350HP Sunbeam, Henry Segrave's 1927 Sunbeam 1000 hp and 1929 Golden Arrow, Donald Campbell's Bluebird CN7. The yellow Reliant Regal van from the BBC 1 TV comedy Only Fools And Horses, the Mini driven by Mr. Bean in the live-action series, the 1962 'flying' Ford Anglia from the Harry Potter film series and a display of James Bond vehicles are also among the exhibits.

The museum's latest exhibition is World of Top Gear, displaying the actual cars created by Top Gear presenters Jeremy Clarkson, Richard Hammond and James May for some of their most ambitious challenges on the TV show over the years.

The museum also hosts a collection of the well-known Rolls-Royce radiator mascot - the Spirit of Ecstasy - also known as the Flying Lady. The collection features The Whisper, a figurine commissioned by John Walter Edward Douglas-Scott-Montagu to his friend Charles Robinson Sykes who sculpted a personal mascot for the bonnet of his Rolls-Royce Silver Ghost. Sykes originally crafted a figurine of a female model, Eleanor Thornton, in fluttering robes, pressing a finger against her lips - to symbolise the secret of the love between John and Eleanor, his secretary. The figurine was consequently named The Whisper.

Additional attractions include a monorail, veteran bus ride, rally-car simulator ride, go-karting rink, playground, restaurant and a substantial part of the Palace House and grounds, including the partially ruined Beaulieu Abbey, providing a full day out. Among the monastery buildings to have been preserved are the domus (now used for functions and exhibitions), and the refectory, which is now the parish church.
---
Exhibitions and events
We don't have anything to show you here.
---
Educational programs
We don't have anything to show you here.
---
Collections
We don't have anything to show you here.