Technical Museum of Slovenia
Tehniški muzej Slovenije


Kraj, kjer tehniška dediščina in narava pripovedujeta nešteto zgodb…
Po zimskem zaprtju Tehniški muzej Slovenije v Bistri s 1. marcem ponovno odpira vrata. V idiličnem okolju nekdanjega kartuzijanskega samostana si lahko od torka do petka (8:00−17:00) in ob sobotah in nedeljah (9:00−19:00) ogledate bogate zbirke prometnega, gozdarskega, lesarskega, tekstilnega, kmetijskega, elektro, tiskarskega, lovskega in tekstilnega oddelka.
Vašo pozornost bodo zagotovo pritegnili Titovi avtomobili, bogata zbirka koles, tiskarski in šivalni stroji, furnirnica na vodni pogon, lokomobila, kovačija, medved, ki je leta 1973 postal svetovni prvak, predstavitev več kot 100-letne zgodovine avtomobilizma na Slovenskem in številni drugi predmeti, ki razkrivajo zgodbe naših prednikov. Na ogled sta tudi občasni razstavi Znanje brez meja in Martin Sever, oče prvega slovenskega kombija.
Ob razstavah poteka pester spremljevalni program z vodenji, delavnicami in prikazi ob sobotah in nedeljah.
Vabimo vas tudi v Polhov Gradec v Muzej pošte in telekomunikacij.
Prav tako vas vabimo k ogledu naše nove spletne strani, kjer najdete več informacij o novih urnikih in cenikih.
Other venues
---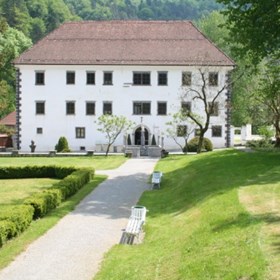 Polhov Gradec 61, Polhov Gradec, Slovenia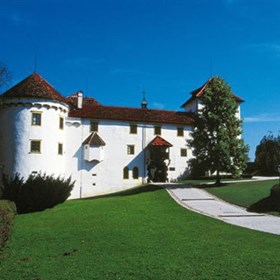 Bogenšperk 5, Šmartno pri Litiji, Slovenia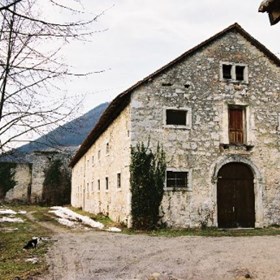 Soteska, Straža, Slovenia
---
Exhibitions and events
---
Educational programs
We don't have anything to show you here.
---
Collections
We don't have anything to show you here.