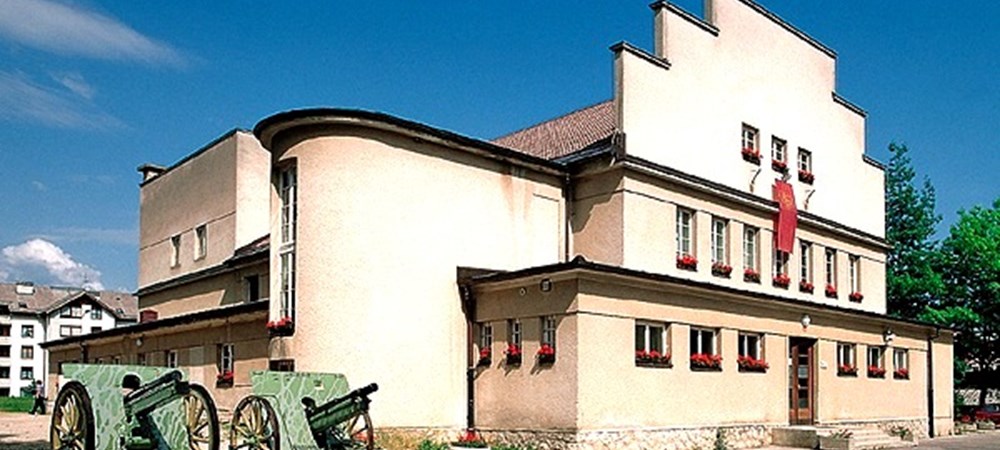 Regional Museum Kočevje
Pokrajinski muzej Kočevje
The beginnings of the Museum go back to the year of 1952 when the Museum Association of Kočevje started collecting diverse museum material. The Šešek Home has been its main residence since 1963.

In addition to temporary exhibitions, the Museum houses the following permanent exhibitions:

Božidar Jakac: Drawings.

The Kočevska Drawings Collection belongs to the Second World War period, its contents being strongly connected with the history of Kočevje and its surroundings.

Kočevska: Lost Heritage of the Gottschee Germans. The collection presents the Kočevska region after the majority of its inhabitants moved away between 1941 and 1942.

On national self-determination. Slovenia – from the Idea to the Slovenian State. The collection presents centuries of struggles of Slovenian nation for an autonomous and independent state.

Predgrad and Its Inhabitants: The exhibition presents an ethnographical image of the village and its inhabitants.

Churches and Chapels of the Kočevska Reka Parish: A photo-documentary exhibition of ruined churches and chapels in the named parish.
---
Exhibitions and events
We don't have anything to show you here.
---
Educational programs
We don't have anything to show you here.
---
Collections
We don't have anything to show you here.