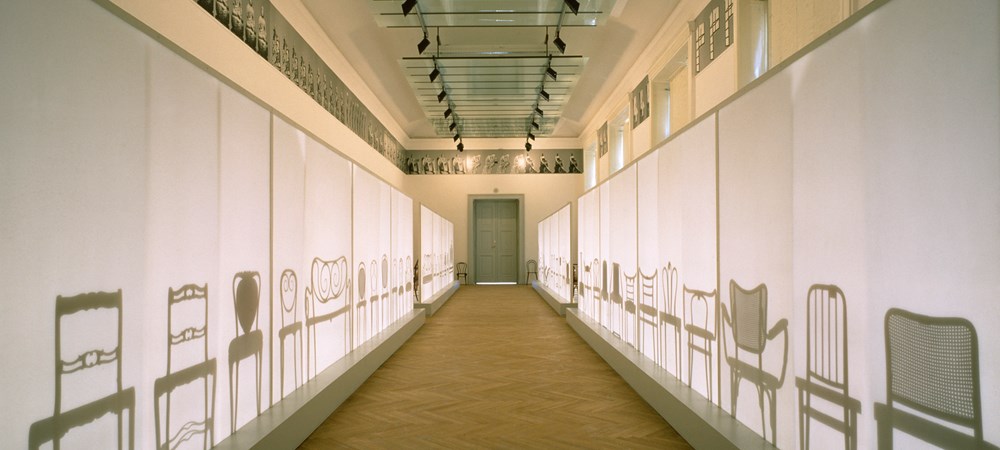 Historicism Art Nouveau Collection
The movie synopsis would read something like this: Michael Thonet, a German chair designer, so impressed an Austrian prince with his elegant designs and innovative manufacturing techniques, that he was commissioned to design some woodworking for a palace in Vienna, and then encouraged by higher-ups to relocate his factory to Austria. There, his business flourished to become a late nineteenth-century international success story.

This is an exemplary case of an aesthetically sophisticated designer who was willing to experiment with production techniques. A man dedicated to reductive methods, in which (as a forerunner for the Modernist's "Form Follows Function") he allowed the intrinsic qualities of his material, wood, to dictate the form of his designs. He was a reductivist in terms of production as well, sparing materials and time with his economical assembly line; turning a handicraft into an international mass-produced industry. He mass-advertised and distributed his furniture by catalogue, indicating that Thonet was also a brilliant early capitalist. He understood the need to develop a consumer society whose needs were created and then met.