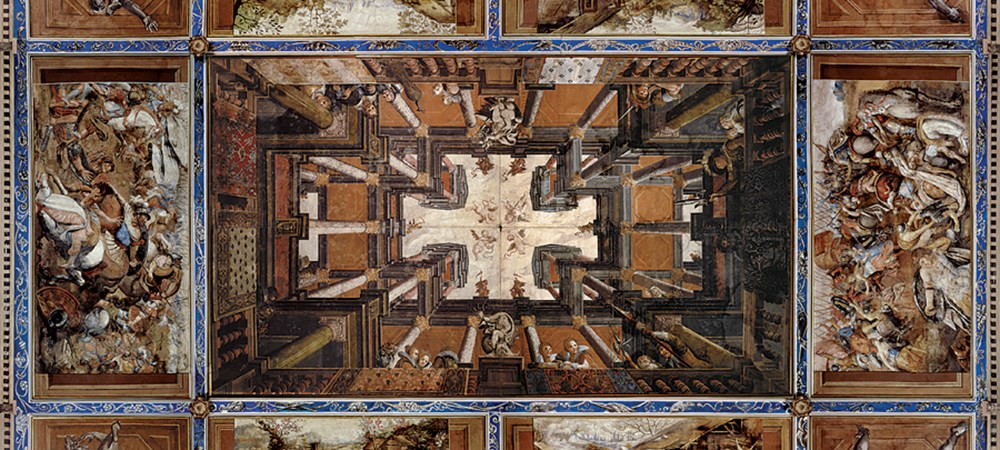 Ceiling of Celje
Ceiling of Celje in the master chamber of the Mansion is the sole example of profane painting from the period of transition from the late Renaissance to early Baroque.
Most of the writers about the ceiling accepted the thesis by dr. Stele that the author was invited to Celje or was an Upper Italian traveller, who painted the ceiling at the turn of the 17th c.
The ceiling with the size of 14.45 x 9.87 m was painted with tempera colours onto a canvas. It is divided to 11 ceiling fields, separated by painted wooden beams and panellings.
In the centre field are painted colonnades with 4 towers, through which the view opens into the sky in the form of a cross. Around it are balustrade railings with carpets hanging over them and behind them the noblemen, courtiers, soldiers and the supposed client Thurn are depicted, as well as a self-portrait of the painter and his assistant.
Along the longer sides of the centre field are the figures of Jupiter and Neptune. The longer sides of the ceiling contain allegorical images of the 4 seasons with everyday chores and the shorter sides a battle of the war between the Latins and the Trojans. The corners are filled with 4 giants.