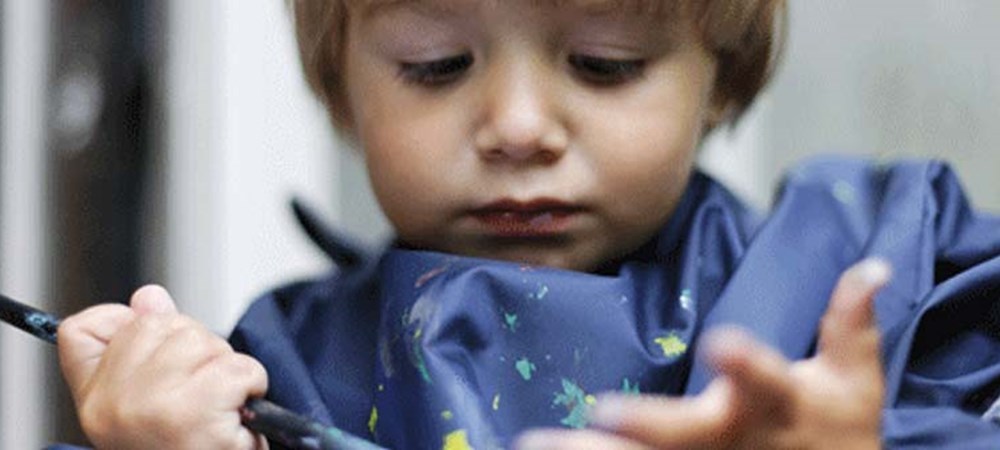 Preschool Educational Service
We offer guided tours with subsequent workshop. The course usually starts at 10.00 and ends around 12.15.
Max. 20 children for one guided tour. Please book your tour at least one week in advance by calling +45 39 96 02 80 or write to ordrupgaard@ordrupgaard.dk. Price: 650 kr. Call for further information about certain precautions. We are also open to special arrangements.
A visit begins with a tour in the collection of the museum or the temporary exhibition. Here, we will discuss chosen works. The lenght of the tour is customized to the age of the children, but is never longer than ½ hour.
Afterwards, a workshop in the house of the gatekeeper. Ther children will be assigned exercises in relation to what they have seen at the museum. They will be working with brushes and paint, and every child has their own easel. There are to rooms to work in, so that it is possible to differentiate the class in two if necessary. It is possible to eat own lunch at the 1st floor.
We are looking forward to seeing you!

(OBS! Only in Danish)