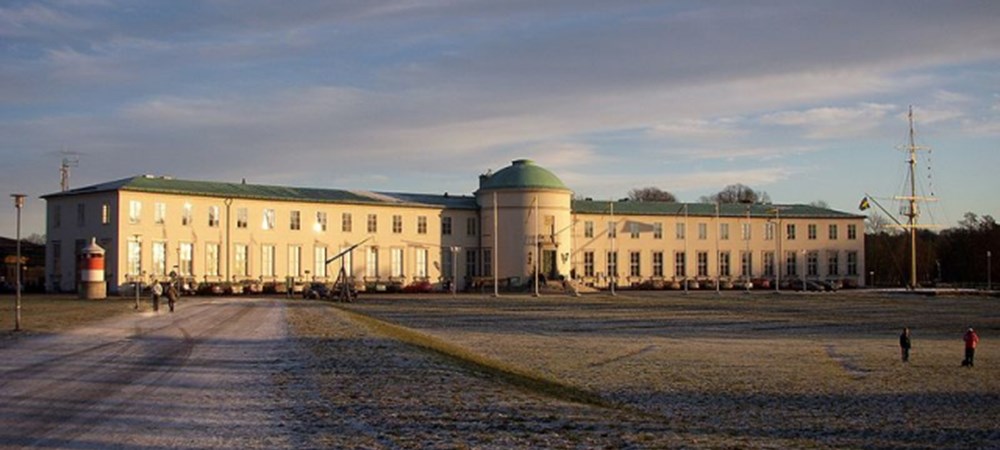 Maritime Museum
Sjöhistoriska museet
The Maritime Museum (Sjöhistoriska museet) is a museum in Stockholm, Sweden. Located in the Gärdet section of the inner-city district Östermalm, the museum offers a panoramic view of the bay Djurgårdsbrunnsviken. The building was built to the design of the architect Ragnar Östberg between 1933 and 1936.
On the bottom floor there are, among other things, exhibits on naval history including several detailed models of 18th century ships. The second floor includes exhibits on Swedish commercial fleets. In the basement is a cabin from King Gustav III's ship "Amphion".
The gently curved building, inspired by the neoclassicist design of Olof Tempelman (1746–1816), acts as a background for the surrounding park where open-air concerts are held each year. It was the last major commission of Ragnar Östberg, who also designed the Stockholm City Hall, and was built on the location for the Stockholm International Exhibition (1930) (Stockholmsutställningen 1930). As the exhibition was an important Functionalism manifestation, the museum also mark the point of view of the architect in the debate the introduction of Functionalist style caused in Sweden. The central cupola is entirely built in brick.
Outside of the museum is a statue simply called "The Sailor" (Sjömannen), a memorial to the Swedish sailors who died during World War II.
Text source
Image source
---
Exhibitions and events
We don't have anything to show you here.
---
Educational programs
We don't have anything to show you here.
---
Collections
We don't have anything to show you here.