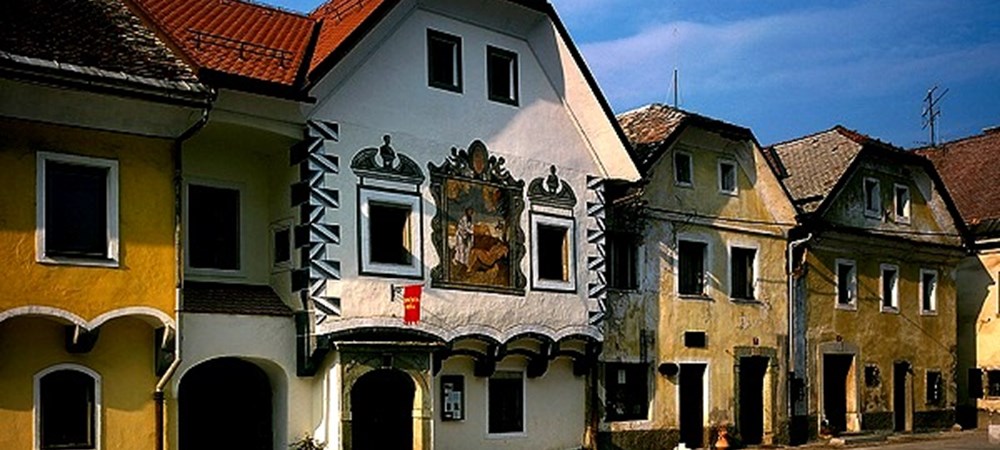 Radovljica Municipality Museums
Muzeji radovljiške občine
The Baroque manor in the old part of Radovljica houses the Apiculture Museum with a rich tradition of the Slovenian apiculture, which is famous for its well-known beekeepers, and the Town Museum with a permanent collection of life and work of Anton Tomaž Linhart, the Enlightenment historian and the first Slovenian dramatist (1756–1795) who originated from Radovljica.

The historical town centre of Radovljica includes the burger's Šivec House – an important monument of the late Gothic architecture, with an art gallery, a permanent illustration collection and a wedding hall.

The Forging Museum in Kropa presents the historical development of technical iron handling, as well as social and cultural conditions in Kropa and its surroundings from the 15th to the 20th century. Close nearby visitors can learn how iron was forged in the so-called Vigenjc (the Forge).

Part of the Katzenstein Manor in Begunje, Gorenjska, where the Gestapo prisons were situated during the Nazi occupation, was reconstructed into the so-called Hostage Museum.
---
Exhibitions and events
We don't have anything to show you here.
---
Educational programs
We don't have anything to show you here.
---