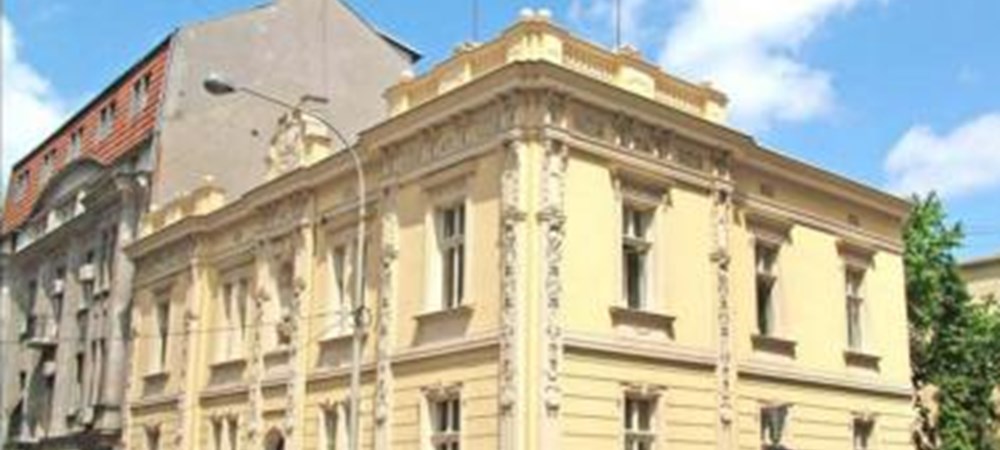 Natural History Museum Belgrade
Prirodnjački muzej Beograd
The Natural History Museum in Belgrade is one of the oldest national institutions in Serbia. This is the only museum of its kind in Serbia, and the richness and diversity of specimens, as well as the achieved results in museology and science, make it one of the leading natural history museums in southeastern Europe. It was officially founded in 1895 as Jestastvenički muzej srpske zemlje (Natural Science Museum of Serbian Land).
The temporary accommodation in several buildings hosts natural and cultural heritage comprised of 117 natural history collections with approximately 1.5 million specimens from Serbia, Balkan Peninsula and the World. The collections with the greatest number of specimens are: mineralogical, petrologic, collections of fossil and recent mollusks, insects, birds, mammals, as well as the General Herbarium of Balkan Peninsula. All these collections have outstanding scientific and museological value.
The Natural History Museum has one of the oldest and richest expert libraries in the Balkans.
The Natural History Museum does not have a permanent exhibition, and all exhibition activities, promotions, presentations and expert meetings are organized at the Gallery at Kalemegdan.
The pedagogy-promoting service of the Museum maintains intensive cooperation with numerous schools from all parts of Serbia and with students of all ages.
Text source:
http://www.nhmbeo.rs/about_us.199.html
Foto source:
http://www.google.si/imgres?imgurl=http://www.smedia.rs/kultura/slike/news_4049.jpg&imgrefurl=http://www.smedia.rs/kultura/archive.php%3Fpage%3D51%26sectionid%3D0%26where2look%3D1%26naslov%3D%26vremeod%3D2008-10-02%26vremedo%3D2009-10-32%26noarchive%3D1&usg=__sMLReLkrftoIqn89MiV6Cb46qhY=&h=300&w=400&sz=27&hl=sl&start=0&zoom=1&tbnid=idLD3nugJGwUwM:&tbnh=151&tbnw=201&ei=IoZ4TYL1H9S38QPwjuXGBA&prev=/images%3Fq%3DPrirodnja%25C4%258Dki%2Bmuzej%2BBeograd%26um%3D1%26hl%3Dsl%26sa%3DN%26biw%3D1920%26bih%3D1063%26tbs%3Disch:1&um=1&itbs=1&iact=rc&dur=221&oei=IoZ4TYL1H9S38QPwjuXGBA&page=1&ndsp=55&ved=1t:429,r:16,s:0&tx=60&ty=101
Other venues
---
Mali Kalemegdan 5, Beograd, Serbia
---
---
Educational programs
We don't have anything to show you here.
---
Collections
We don't have anything to show you here.