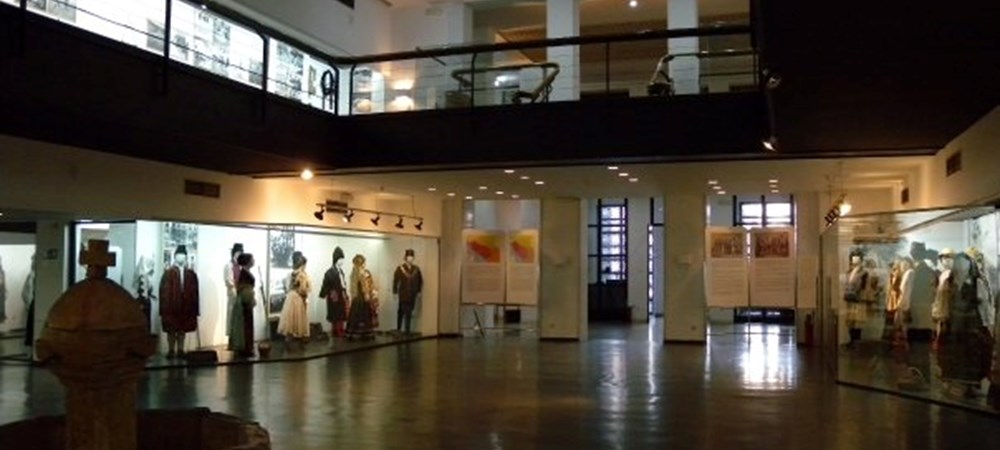 Ethnographic Museum in Belgrade
Etnografski muzej u Beogradu - Ustanova kulture od nacionalnog značaja
Ethnographic museum in Belgrade is one of the oldest museums on the Balkans. Recently it has celebrated its hundredth anniversary and it rightfully deserves to be called a guardian of national culture.

Ethnographic Museum was established in February 1901, but its roots reach deeper into the past. Gathering of ethnographic items started as early as in the middle of 19th century, and in 1844 some ethnographic items could be found in the National Museum of Serbia (Serbskonarodni muzej).

The first permanent exhibition of Ethnographic Museum was opened on September 20, 1904 and since then museum curators have constantly been collecting ethnographic items; therefore, Museum fund is continually growing. During the First and the Second World Wars Ethnographic Museum lost a large number of items, which perished in military operations. Thanks to maintenance of traditional way of living in the Balkans after the First World War the enlargement of Museum fund was continued, and in 1926, the Museum started publishing Glasnik Etnografskog muzeja (Bulletin of Ethnographic Museum) that has regularly been issued to the present. The end of the Second World War was marked by initiation of systematic research of ethnologic branches and accomplishment of many separate studies. At the same time systematic and scientifically based conservation of items started.

Up to now Ethnographic Museum had eight permanent exhibitions and held some 300 occasional displays. Permanent exhibition is on three levels. Today, Museum cherishes a large number of ethnographic items, organized into separate collections (household items, jewellery, customs, folk costume, national architecture, economy, cattle breeding, transport, rite items etc.). It has one of the richest specialized libraries in the Balkans and it publishes its professional publications. Museum possesses conservation service that can treat all sorts of materials, a huge display premises and it organizes large-scale ethnographic researches… and it has willingness and knowledge to explore ethnologically and anthropologically even the 21st century.
---
Exhibitions and events
We don't have anything to show you here.
---
Educational programs
We don't have anything to show you here.
---
Collections
We don't have anything to show you here.