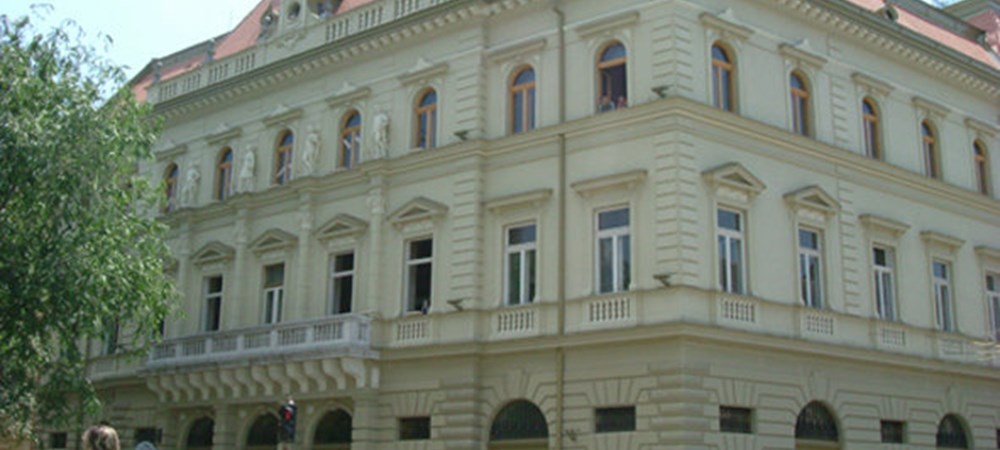 National Museum of Zrenjanin
Narodni muzej Zrenjanin
Zrenjanin National Museum is complex type museum with a regional character. Its research covers Central Banat District. More than 33,000 museum objects are classified as collections of five departments, some of the collections being: collection of firearms and cold weapons, collection of gilt hats, collection of paintings especially from the 18th and the 19th century, collection of pre-historic and Middle Age jewellery, bird collection.
The museum also has its pedagogical-informative service, documentation centre, restoration and conservation workshops, photography department, carpenters' studio, as well as its own library with over 5,000 vocational titles.
1200m2 of the museum space is designated as area for permanent exhibition. On the first floor the visitors are invited to visit the artistic part of our permanent exhibition, comprised of two segments – visual arts and applied arts. On the first floor there is also sports' room while on the second floor another part of the permanent exhibition is on display, comprised of collections organized by: natural-history, archaeology, history and ethnology departments. The collections are presented either as part of the permanent exhibition or through various theme exhibitions.
Due to its great number of visitors – more than 85,000, 34 theme exhibitions and renovation of the permanent exhibition, Zrenjanin National Museum was awarded as the best Serbian Museum for the year 2006.
Text source:
http://www.muzejzrenjanin.org.rs/en/o_nama.html
Foto source:
http://www.facebook.com/photo.php?fbid=1017796064629&set=a.1277192389375.37247.1816977918&theater&pid=33866&id=1816977918
---
Exhibitions and events
We don't have anything to show you here.
---
Educational programs
We don't have anything to show you here.
---
Collections
We don't have anything to show you here.