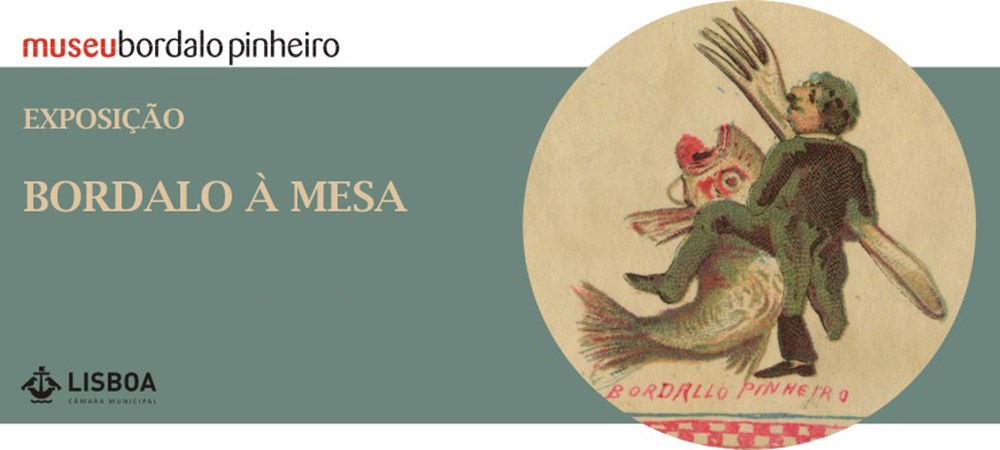 BORDALO AT THE TABLE
Bordalo's multifaceted work mirrors the taste for sitting down to eat and enjoying good food. It also takes in the diet, culinary tastes, places to eat and table etiquette of the final quarter of the nineteenth century.
The drawing, painting and ceramics of Rafael Bordalo depict the food and drinks that were bought from places ranging from the traditional street market to the food warehouses. The artist designed labels, packaging and above all the advertises published in his newspapers. He recorded the habits of the Lisbon people to "go to the vegetable gardens" taste snacks and also while they were sitting at the Cafe table or at a Top restaurant, paying homage to João da Mata. He also didn't forget the household areas, the kitchen and its stove or the table in the dining room.
Gastronomy was used to provide numerous metaphors for political criticism. Expressions like "good quality chestnuts", "spilled broth", "desaguisado" and "escamado" are reinforced by the drawing, resulting in funny representations. The expression "mutton with potatoes" is a separate case, indicating electoral strategies. The social metaphor is in the portrayal of food excesses, particularly the drunkard, or it is summed up in the figurines for the theatre, most notably in effeminate "peach" and the "supper" cocotte.
He not only reported the homage banquets in his newspapers but also decorated them and graphically composed humorous menus, affectionately caricaturing the guests and representing them and himself, among oversized cooking and table objects.

This exhibition is open to the public for two years in the Museum, within our museological program of artwork rotation in the permanent collection.