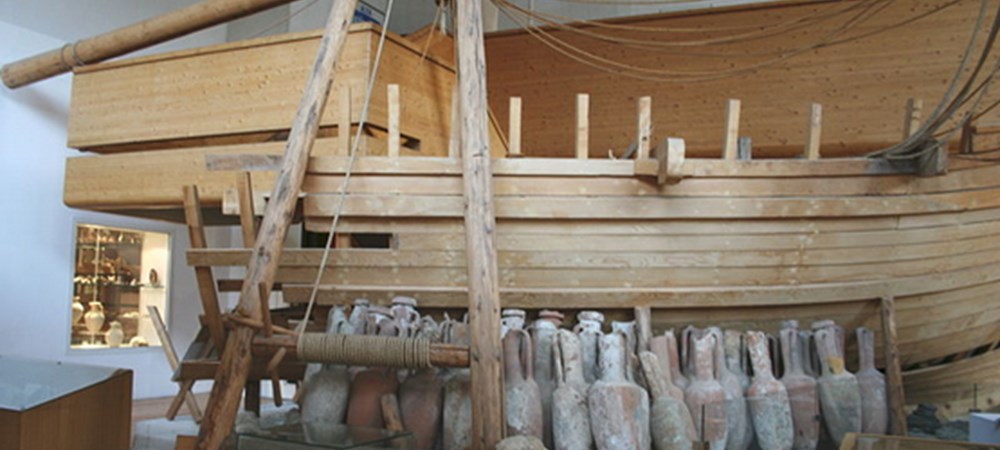 Marseille History Museum
Musée d'Histoire de Marseille
The Marseille History Museum is the local historical and archaeological museum of Marseille in France. It was opened in 1983, the first town historical museum in France, to display the major archaeological finds discovered when the site was excavated in 1967 for commercial redevelopment and the construction of the Centre de la Bourse shopping centre. The museum building, which is entered from within the centre, opens onto the "jardin des vestiges", a garden containing the stabilised archaeological remains of classical ramparts, port buildings, a necropolis and so on.
The museum presently contains permanent displays exhibiting the history of Marseille up to the 18th century. Highlights include:
- some of the finds from the site itself, including, most famously, the hull of a ship of the 2nd century (claimed to be the best preserved of a vessel of this period in the world);
- the prehistory of the region round the later city, the Ligures and the Phocaeans, and the development through the Ancient Greek and Roman periods of the port of Massilia;
- early Christianity (4th-6th centuries);
- medieval potters' workshops and the first French manufactory of faience (13th century);
- the redevelopment of the city under Louis XIV and the construction of the forts Saint-Jean and Saint-Nicolas);
- the architecture and building works of the architect, sculptor and painter Pierre Puget;
- the great plague of 1720.
Further building works are planned which when completed will make possible permanent exhibitions of Marseille's history in the 19th and 20th centuries.
The museum also includes a library, documentation center, and video collection.
Text source
Image source
---
Exhibitions and events
We don't have anything to show you here.
---
Educational programs
We don't have anything to show you here.
---
Collections
We don't have anything to show you here.