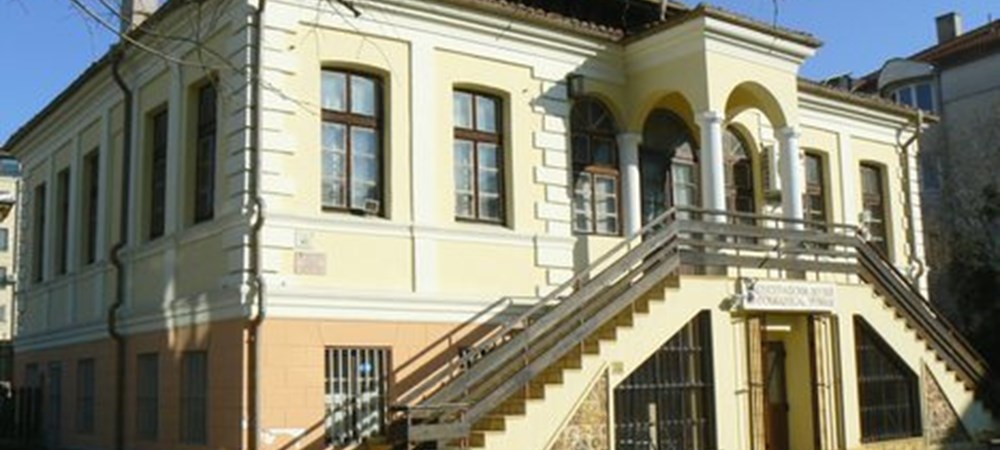 Regional Historical Museum Burgas
Регионалният исторически музей Бургас
Regional Historical Museum in Burgas is the biggest museum in southeast Bulgaria. It was created in 1912 as a private archaeological museum at the Burgas society for archeology "Debelt" a group of intellectuals and pleaders for the recreation and research of the historical past of the Burgas region. The first chairman of the Archaeological Society is governor "Hristo Bogoev" of the Burgas region and the first director of the museum was named Paul Vodenicharov. During the following 30 years the first museum collections have been assembled with unique archaeological and ethnographic valuables. In 1946 members of the society assigned the museum to the municipality and hereby it was declared a People's Museum of Burgas. The young scholar and archaeologist Ivan Galabov was appointed director (1918 - 1978), he laid the foundations of the modern science and archaeology in the Burgas region. Later on, he became a professor at the University of Veliko Turnovo "St. Cyril and St. Methodius" and the Universities in Salzburg and Vienna.

In 1953 the museum expanded to a County Museum and was later converted into a Regional Directorate for Cultural and historical heritage. Since 2000 according to a ministerial decree the museum was approved for Regional Museum of Burgas County, which organizes research and study of cultural heritage in the region, the museum store the cultural heritage in it's fund and display it for the audience.
---
Exhibitions and events
We don't have anything to show you here.
---
Educational programs
We don't have anything to show you here.
---
Collections
We don't have anything to show you here.