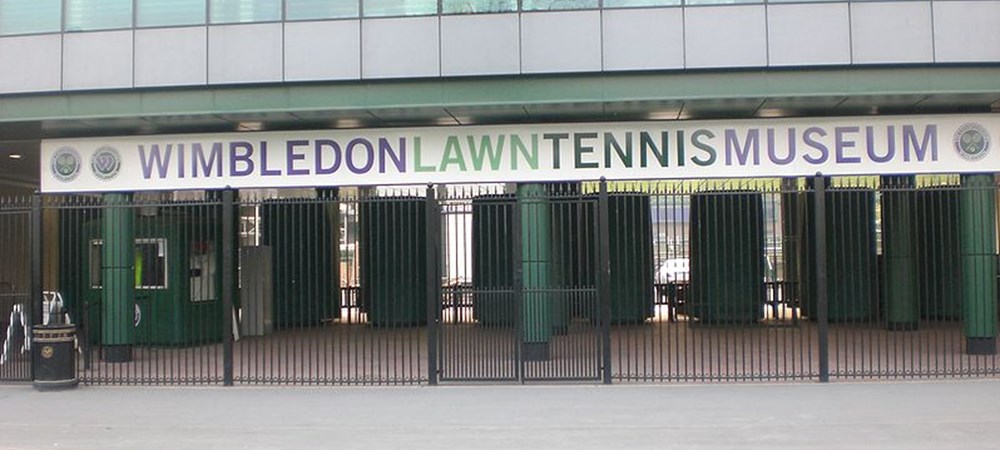 Wimbledon Lawn Tennis Museum
Wimbledon Lawn Tennis Museum is the largest tennis museum in the world. The museum was inaugurated at The Championships centenary event in 1977. On the 12th of April 2006, H.R.H. the Duke of Kent declared the brand new Wimbledon Lawn Tennis Museum open to the public inside the grounds of the All England Lawn Tennis Club.
This museum has exhibits and artifacts dating back to 1955 as well as touch screen computer consoles for visitors to interact with. Memorabilia from many famous players from Victorian times up to present day are included in several different exhibits, which change seasonally. The Museum also has a viewing platform called CentreCourt360 allowing guests to sample the atmosphere of Centre Court, except for the period around The Championships.
Guided tours are also available which take visitors behind the scenes of the All England Lawn Tennis Club and includes admission into the Museum. Audio guides are available in 8 languages: English, French, German, Spanish, Italian, Japanese, Mandarin, and Russian. WLTM is opened year round to the public except during The Championships week where entry is possible for tournament ticket holders only.
Text source:
http://en.wikipedia.org/wiki/Wimbledon_Lawn_Tennis_Museum
Photo source:
http://commons.wikimedia.org/wiki/File:Wimbledon_Lawn_Tennis_Museum_(485259229).jpg
---
Exhibitions and events
We don't have anything to show you here.
---
Educational programs
We don't have anything to show you here.
---
Collections
We don't have anything to show you here.