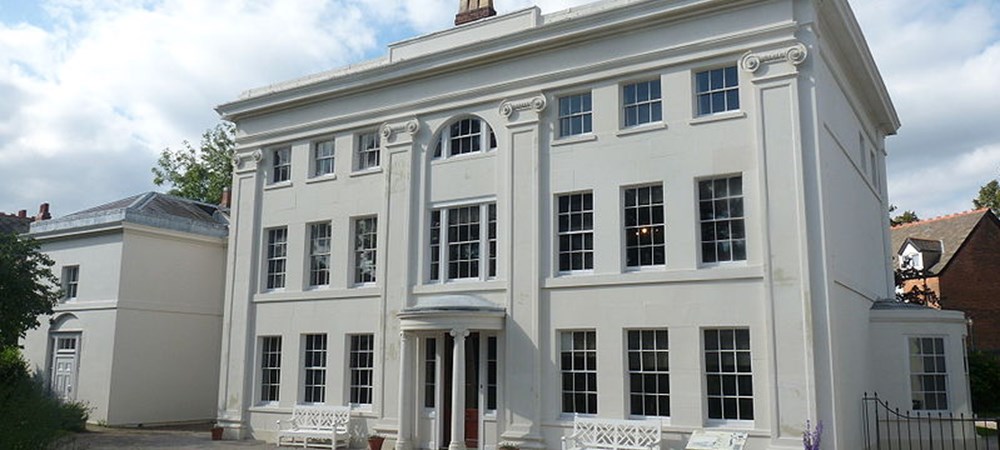 Soho House
Soho House was the elegant home of industrialist and enterpreneur Matthew Boulton from 1766 to 1809. Carefully restored, this fashionable Georgian house features period room interiors with fine collections of ormolu, silver, furniture and paintings.

It was once a regular meeting place for some of the greatest minds of the 18th century. Matthew Boulton (1728-1809) was a founding member of the Lunar Society, a group of great thinkers and inventors who met regularly at his home at Soho House. Boulton's guests included James Watt, Erasmus Darwin, Josiah Wedgwood and Joseph Priestley. To follow in the footsteps of members of the Lunar Society download the Lunar Society Trail which contains a city centre walk plus an out-of-town guide to other sites including Soho House.

Highlights at Soho House include:
- The Dining Room – a regular venue for meetings of the famous Lunar Society.
- Displays of silver and ormolu (gilded ornamental ware) produced in the Soho Manufactory – one of the first factories in the world.
- The stunning ormolu Sidereal clock made by Boulton and Fothergill, 1771-72.
- The beautiful 18th century garden recreated using Matthew Boulton's original planting lists.

Free access to the Visitor Centre, shop, tearoom and garden. The house is normally closed in the winter months. We take schools and pre-booked organised groups all year round. On some days the historic house may be accessible by guided tour only. We advise visitors who wish to undertake a self directed visit to contact the museum on 0121 348 8150 to confirm opening arrangements before their visit.
---
Exhibitions and events
We don't have anything to show you here.
---
Educational programs
We don't have anything to show you here.
---
Collections
We don't have anything to show you here.