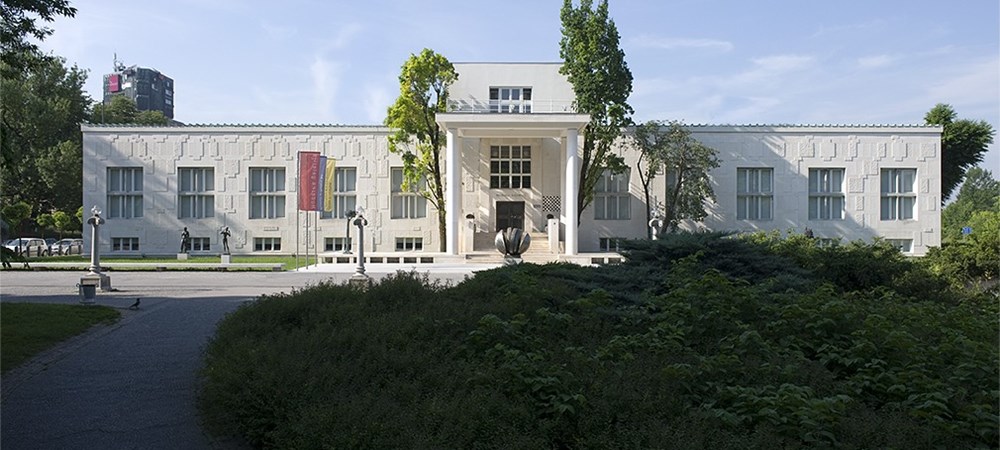 Museum of Modern Art
Moderna galerija Ljubljana
Moderna galerija was founded in 1948 as a museum of modern art. The initiative for building a national museum and exhibition venue that would, unlike the National Gallery, be dedicated to modern art was given by art historian Izidor Cankar. The construction was made possible thanks to a substantial financial contribution from the heritage of industrialist Dragotin Hribar. The new museum building was designed in the 1930s by one of the most prominent Slovenian architects of the 20th century, Edvard Ravnikar.

Up until the collapse of the former Yugoslavia, Moderna galerija systematically focused on collecting works by Slovenian artists. Also its exhibition policy was directed primarily at presenting Slovenian art production, with the most prominent exception being the International Biennial of Graphic Arts, beginning back in 1955; in the mid-1980s, its organization was taken over by the International Center of Graphic Arts, which became an independent institution at that time.

With Slovenia's independence in 1991, Moderna galerija became the principal national institution of modern and contemporary art and an increasingly active link between the local and the international, in particular Central and Eastern European, contexts. One of the results of this orientation is the international collection Arteast 2000+, begun in 2000.

During the past decade Moderna galerija has dedicated a great deal of its efforts to solving the problem of insufficient space, to restructuring its work, and to redefining its role of a museum in the present sociopolitical context. In 2011, it reorganized its activities into two large units, Moderna galerija (the museum of modern art) in the original building in Tomšičeva Street; and the Museum of Contemporary Art Metelkova (MSUM/Muzej sodobne umetnosti Metelkova) in the former army barracks complex in Metelkova Street.
Other venues
---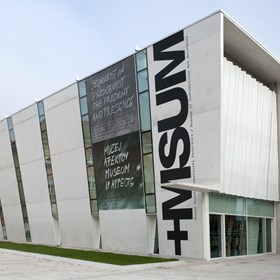 Maistrova 3, Ljubljana, Slovenia
---
---
Educational programs
We don't have anything to show you here.
---
Collections
We don't have anything to show you here.