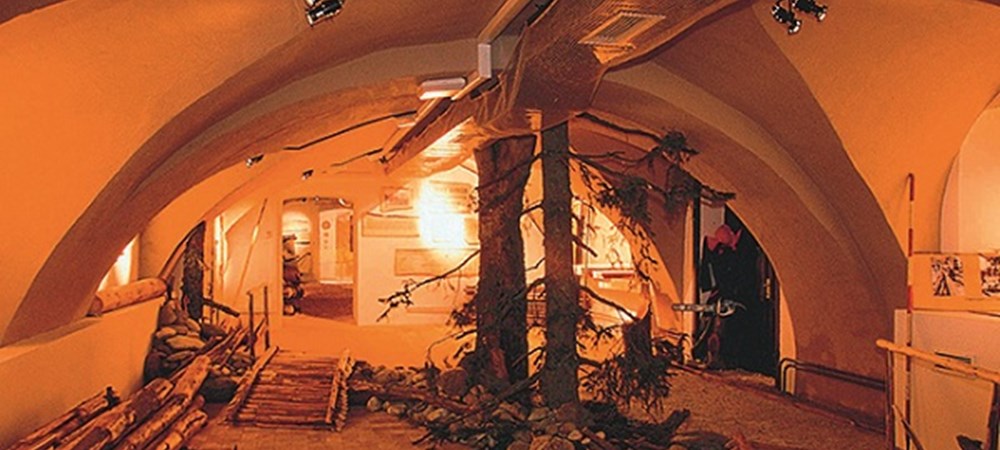 Vrbovec Museum, Museum of Forestry and Timber Industry
Muzej Vrbovec, Muzej gozdarstva in lesarstva
The Vrbovec Museum presents heritage of forestry and timber industry, the two activities that had a profound impact on the economical development of the Upper Savinjska dolina Valley and the lives of its inhabitants.

The Museum collection introduces us to lives and works of the Savinja holcers (wood collectors) and takes us back to times when wood was still cut, gathered and transported the old way. Great emphasis is laid on the role the furmans (transporters) played in the process of wood gathering and transporting. The collection portrays changes that took place in the timber industry after the Second World War when cable railways, wood paths and modern machinery were introduced to the Valley. It also shows the development of saw milling (from the manual wood cutting to the development of frame saws), and touches upon the development of rafting. We are also being presented with the development of joinery and carpentry, and with the development of timber industry, which still plays a prominent role in the Upper Savinjska dolina Valley.
---
Exhibitions and events
We don't have anything to show you here.
---
Educational programs
We don't have anything to show you here.
---
Collections
We don't have anything to show you here.