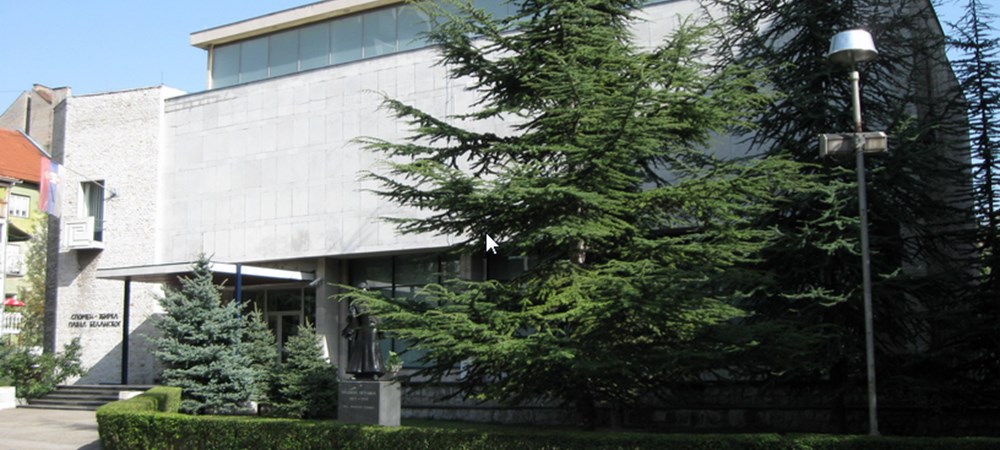 Pavle Beljanski Museum
Spomen-zbirka Pavla Beljanskog
Pavle Beljanski Collection, which includes 186 works by 37 authors, consists of the most important part of Serbian art dating from the beginning to the seventh decade of the twentieth century, with emphasis on the period between the First and Second World War.
Collection complementing the rest of his life, Pavle Beljanski has changed its composition in order to obtain a complete whole, which I explained the basic concept: "I entered the collection of only those images that are intimate personal experiences of painters, if they used pure artistic language. This language must be understood and intuitive feel."
Accordingly, the collection chronologically, begins with images of the first generation of modernists (Nadezda Petrovic, Milan Milovanovic, Kosta Milicevic), and continues to be the most representative works of Serbian art between the wars (Sava Šumanović, Milan Konjović, Peter Dobrović, Ivan Radovic, John Bijelić , Peter Luba, Sreten Stojanovic, Risto Stijović, etc.), as well as the achievements of artists of the second half of the twentieth century that followed stylistic orientation of the previous period (Zora Brown, Liza Križanić, Zivko Stojsavljević, Milenko Serban, Ljubica Sokić). When Paul Beljanski oriented to collect works by local authors, most of these artists were young men starting their careers. This collection gives a new importance, as is Pavle Beljanski demonstrated his willingness and ability to recognize and select quality works of art whose value will later be confirmed and highlighted the most important studies of Serbian art from the first half of the twentieth century.
Under a specific gift to the Executive Council of AP Vojvodina in November 1957th year, Pavle Beljanski was bequeathed to the Serbian people their collection of art works: paintings, sculptures, tapestries and drawings.
The collection Pavle Beljanski are representative of the national history of art from the first half of the twentieth century, especially by whose creative marked period between the wars.
Masterpieces represented in the collection of Pavle Beljanski are unavoidable in any perception of artistic trends in the Serbian modern art of the twentieth century.
Text source:
http://www.pavle-beljanski.museum/kolekcije.php
Foto source:
http://www.skyscrapercity.com/showthread.php?t=1042485
---
Exhibitions and events
We don't have anything to show you here.
---
Educational programs
We don't have anything to show you here.
---
Collections
We don't have anything to show you here.