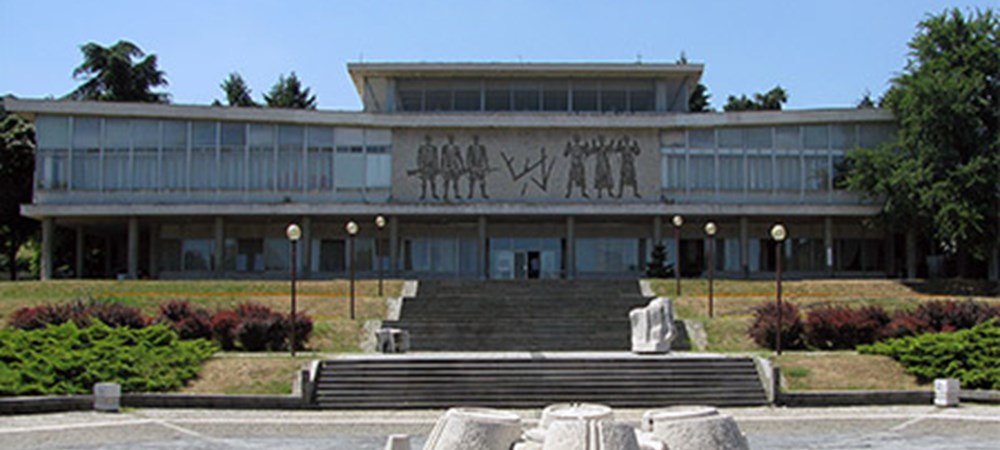 Museum of Yugoslavia
Muzej istorije Jugoslavije
Museum of Yugoslavia is an open institution that encourages different actors to actively perceive the present by modern interpretation of the past. Our mission is to be the place of open dialogue, to exchange knowledge and experiences on the social and cultural phenomena of the 20th century with all institutions, organizations and individuals interested in issues on Yugoslav heritage and Yugoslav past. Through our programs and activities, we encourage social memory and culture of remembrance related to development of the Yugoslav idea, since the creation of the Yugoslav state as a kingdom, until its breakup in the early 1990s. By the innovative approach to unique collections and preserved testimonies of Yugoslavia we offer authentic insights, knowledge and experiences through exhibition, educational and interactive programs to our visitors.

Today's Museum of Yugoslavia was called the Museum of Yugoslav History until the end of 2016. The name was changed twenty years after the Museum of Yugoslav History was established (1996) by merging and simultaneously dissoluting of the two institutions: the Memorial Center "Josip Broz Tito" and the Museum of the Revolution of Yugoslav Nations and Ethnic Minorities. Due to the socio-historical circumstances, wars and the breakup of Yugoslavia in the 1990s, these museums became a burden, unwanted witnesses of the past, traces of which were being thoroughly erased from the present. The funds of these two institutions served as the basis on which, according to a political decision, the new museum was established. Even though this musealization of Yugoslavia was supposed to "put it on the shelf" in accordance with the understanding of a museum as a storage place for "old and unnecessary things", it turned out that the collections, histories, documentation and employees of these two institutions became the basis of a twenty years long search for ways of acknowledging Yugoslavia as a heritage.


---
Exhibitions and events
We don't have anything to show you here.
---
Educational programs
We don't have anything to show you here.
---
Collections
We don't have anything to show you here.
---
Articles
23. 03. 2011
U upečatljivi arhitektonsko istorijski kontekst objekta – hola, implementirani su novi elementi enterijera koji oslikavaju duh vremena i, istovremeno,...