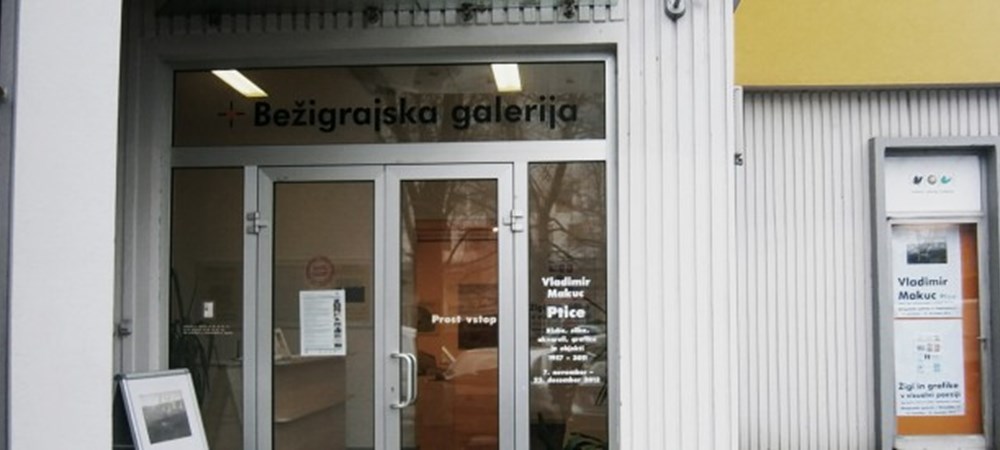 Bežigrad Gallery 2, Museum and Galleries of Ljubljana
Bežigrajska galerija 2, Muzej in galerije mesta Ljubljane
Bežigrajska galerija 2 je bila ustanovljena leta 2002 in je namenjena osebnim preglednim in retrospektivnim razstavam, skupinskim tematskim razstavam, prostorsko zasnovanim razstavam, koncertom in video projekcijam. Program temelji na historičnih razstavah praviloma manj znanih del pomembnih likovnih umetnic in umetnikov ter najmlajših, ki se prvič predstavljajo.

Galerija že od začetkov pripravlja koncerta jazz, sodobne, minimalistične in eksperimentalne glasbe.

Značilnost Bežigrajske galerije 2 so tudi multimedialne razstave in dogodki ter video računalniške projekcije. Od leta 2004 poteka mednarodni videofestival Narave. Od leta 2001 obstaja glasbeni festival O•zvočenje.

Bistvena novost od leta 1980 so mednarodne razstave Podobe notacij najpomembnejših skladateljev 20. stoletja.

Galerija hrani zbirko sodobnih notacij skladateljev 20. stoletja, ki vsebuje zapise najpomembnejših skladateljev 20. stoletja iz vsega sveta. To je tudi edina taka zbirka v Srednji Evropi.

Zbrano je tudi gradivo za mednarodno zbirko Vizualna in konkretna poezija ter umetniških knjig in lepakov, ki je bila v večini že razstavljena v Bežigrajski galeriji. Pripravljamo pa zbirko slovenske vizualne in konkretne poezije. Obe temeljita predvsem na delih iz zapuščine pokojnega pesnika Francija Zagoričnika, skupine OHO, Matjaža Hanžka, Metodija Zlatanova in drugih avtorjev. Iz te zbirke smo pripravili petnajst samostojnih in skupinskih razstav.
---
Exhibitions and events
We don't have anything to show you here.
---
Educational programs
We don't have anything to show you here.
---
Collections
We don't have anything to show you here.