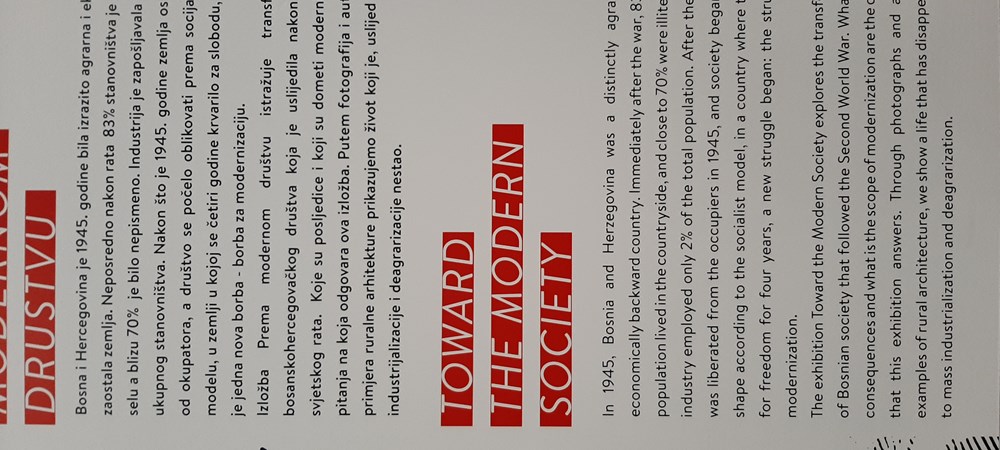 Toward the Modern Society
This exhibition explores the historical period that followed the end of World War II in Bosnia and Herzegovina. In the area where the Battle of Neretva was fought, only a few years after its end, a new struggle began - the struggle for modernization. At this place began the construction of the largest hydropower facility in the Balkans at the time, the Jablanica Hydroelectric Power Plant. This process marked the beginning of modernization and industrialization of the country and was an introduction to the socio-economic changes that led the country to a modern society. However, this had its consequences. One of the consequences of industrialization is the disappearance of the way of life shown in this exhibition.
The traditional way of life took place in stone houses. In Herzegovina, private and family life took place mainly in stone ground-floor houses, which usually had few rooms. Stone slab roofing was the main and most common way of covering houses. The use of wood as a building material was reduced to the most necessary, namely the ceiling and roof construction. Windows were small in traditional construction. Single-leaf wooden shutters were used to close the windows. The doors were also made mostly of wood with wooden or iron latch that served instead of a handle.

Get acquainted with the way of life that was characteristic of this area before the socialist revolution.