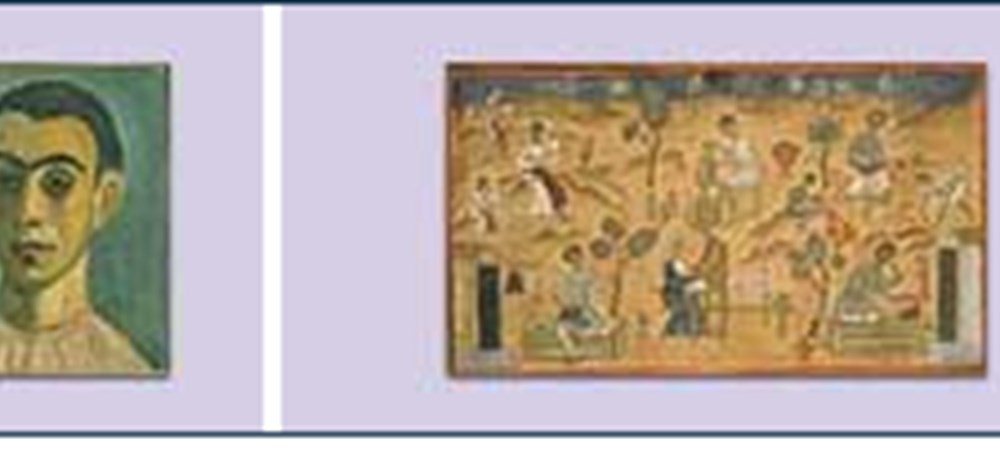 Collection of Paintings, Drawings and Prints
Whilst the nucleus of this collection is made up of works from Antonis Benakis' personal collection, the bulk of it is derived from the donation made by Damianos Kyriazis in 1953, as well as from subsequent gifts and bequests made by many other friends of the Museum.
It includes a total of almost 6000 paintings and drawings by mainly European artists of the 17th to 19th centuries, as well as works by Greek artists of the 19th and 20th centuries.
The two categories consist of paintings and drawings by artists who either visited Greek lands, or were inspired by Greek history and culture. The subjects are landscapes, views, ancient and modern monuments, portraits, historical events, folk scenes and regional costumes.
The collection also includes two related groups of prints: caricatures dating to the 19th century, and maps covering a continuous chronological period spanning the 15th to the 19th century.
The subject matter of this specialist collection makes it one of the most important archival sources of pictorial information about the Greek world during the periods of Latin and Ottoman rule.
In the index of artists represented in the collection, the names of many leading exponents of the European Romantic movement can be found, such as R. P. Bonington, Ary Scheffer, Carle Vernet, Albert Riegel, A. M. Collin, Sir Charles L. Eastlake, H. W. Williams, and W. J. Muller. One can also find complete collections of watercolours by E. Lear and J. Cartwright, as well as the unique, complete set of Greek drawings by Thomas Hope.
Greek artists represented in the collection include Nikolaos Kantounis, Theodoros Vryzakis, Philippos Margaritis. There are also large groups of drawings by Nikolaos Gyzis and Nikephoros Lytras.
Text source
Image source