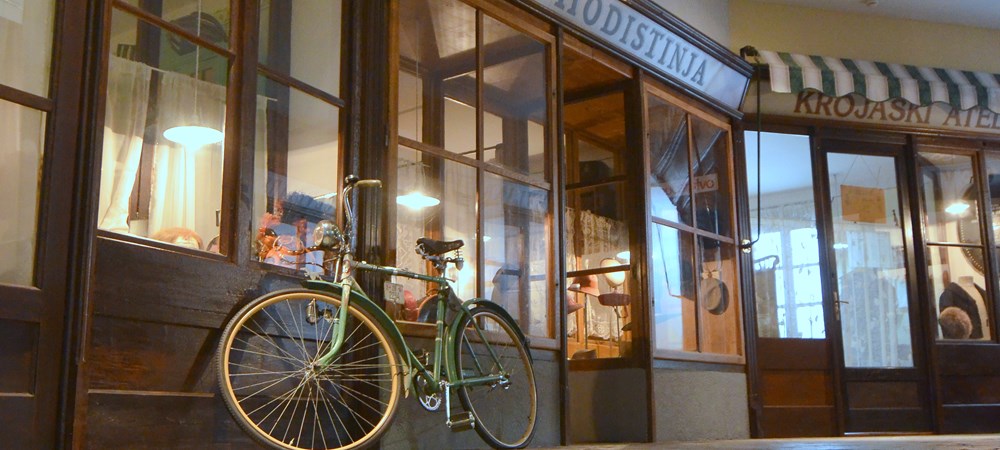 Living in Celje
Permanent exhibition about Celje and its people in the 20th century

The permanent exhibition Living in Celje is a unique tribute to the city on the Savinja River. It tells story of everyday life of the town and its inhabitants in the 20th century and shows the rhythm of daily life in the past and revives the spirit of yesterday.

On the first floor, where the »Journal of three generations« is exhibited, visitors can follow the chronological overview of the history of Celje and its people in the 20th century; museum exhibits are grouped into individual subject matters which illustrate the selected segments of history and supplement the »journal notes« of representatives of three different generations.

This is followed by a walk through the town as is used to be: along a street of craftsmen and their workshops, where occasional demonstrations bring crafts skills to life, through the main square, along the pharmacy and a middle-class apartment on the footsteps of the town promenade.

The final exhibition room is dedicated to Celje's industrial workers and traditions, to the workers' settlement of Gaberje from which the new town grew in the 20th century, to working class culture and work as fundamental value.