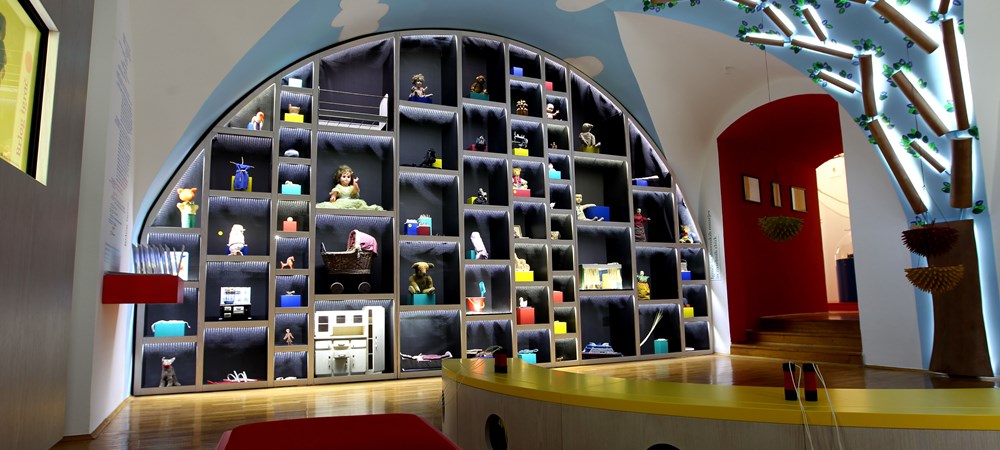 Children's museum Herman's den
Children's museum and the place of children's creativity

The exhibition opened in 1995 and is still the only children's museum in Slovenia. The museum for children draws its contents both from the past and the present, from festivities and everyday life. The museum collects, keeps, researches and exhibits the Slovenian mobile cultural heritage. It houses two collections connected to children and their lives. With its variegated program, which draws from the treasures of Slovene and world heritage, delights children up to the age of 12, as well as all those who are still children at heart.

Children are guided through the museum by Herman the Fox, the all-present museum's mascot. Herman can be seen in the exhibition spaces, in the storehouse, the playing room, the gallery, the confectionery and in other places. With diverse forms and methods of work, the Children's Museum Herman's Den helps children discover and understand the world.

The museum offers temporary exhibitions whose stories and narrative power explain the past and help children understand the present, as well as strengthening their awareness of the importance of cultural heritage and the need to preserve it. Since 2014 Children's museum also hosts a permanent toy exhibition Toy Den, presenting toys from the Slovenian and international area. Since then mission of the children's museum is characterized by the children's rights and their obligations; moreover museum is also adapted to the sensory and physically impaired.