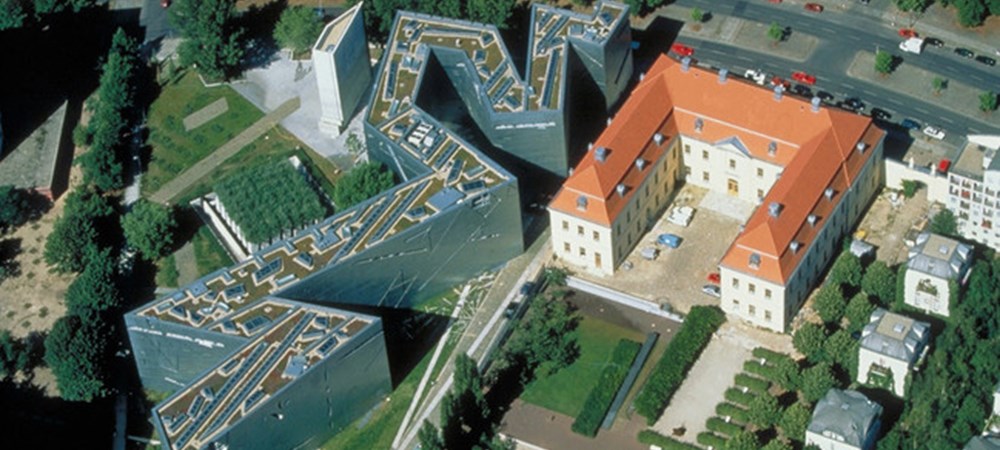 Architectural Observations
Guided tour for adults

Can architecture give a special form to Jewish identity? In pursuing this question, this tour for adults inside and around the museum building gives instructive insights into the volatile history of Jewish life.

On 21 May 2017, International Museum Day, this tour will be held at 1, 3, and 5 pm in German. Participation at those times will be free of charge with the purchase of a museum ticket (8 euros standard, 3 euros reduced). There's no need to reserve. Just show up.