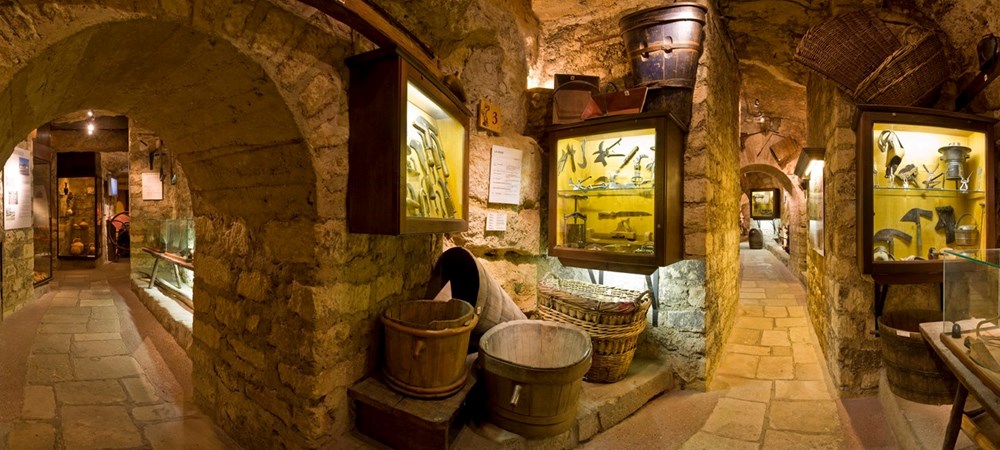 Wine Museum of Paris
Musée du Vin Paris
The Musée du Vin Paris is a cultural venue in the 16th arrondissement located at 5, square Charles Dickens, Paris next to the Trocadero and the Eiffel Tower. The nearest métro station is Passy.

The museum opened in 1984, and testifies to the richness and diversity of the French craft of winemaking through an exposure to tools and objects used to work the grapevine and the wine. The collection is showed in an old setting used in the Middle Ages and arranged later in storerooms by the Tiny Brothers of the Convent of Passy.

A rich collection of more than 2,000 pieces is presented on the tools of viticulture, winemaking and wine tasting. The oldest of them date back a century before Jesus Christ to the most recent of the 19th century. The wax figures, as some historical Napoléon, Pasteur or Balzac, depict objects in the collection.

In France, more than two thousand years of expertise led to the development of world-famous wines. Generations of winemakers, master chairs, coopers and wine experts have continued to refine their techniques to produce the most prestigious wines. This exhibition pays tribute to evoke their professions. It offers visitors the opportunity to recognize or discover traditional tools, sometimes quirky, often overlooked, which are now part of French heritage. Many in fact are no longer used and are now kept in private collections and museums. They show, for generations to come, the ingenuity of their inventors and the skill of those who mastered its use.

The content of the exhibition includes:
- The tools of the vine
- The wine cellar
- Cooperage
- Wine and oenology
- Objects to serve and taste wine
- The traditions of the land
Source
---
Exhibitions and events
We don't have anything to show you here.
---
Educational programs
We don't have anything to show you here.
---
Collections
We don't have anything to show you here.