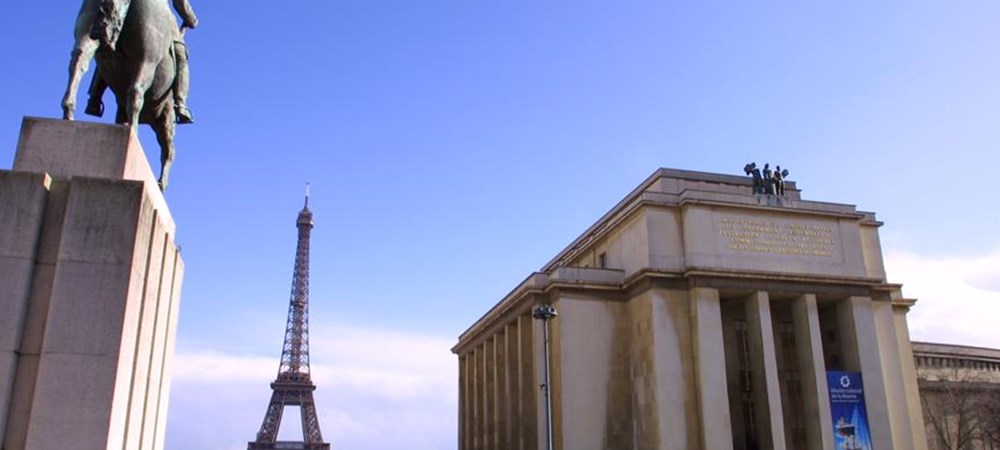 National Maritime Museum, Paris
Musée national de la Marine, Paris
Heir of the historic rooms arsenals, large collections of Paris, Versailles and room assignments of the school of structural engineers, the National Maritime Museum is both a museum of art and history, science and technology, human adventure and folk traditions, a maritime culture center open to the wider public. It is intended to be a showcase and Heritage Conservatory of all marine.

With the museum of the Fleet St. Petersburg, he shares the privilege of being one of the two oldest maritime museums in the world by the size and diversity of its collections. Recognizes the important educational role it must play host to future generations, he plans a completely renewed presentation of its permanent galleries in a few years.

Around its permanent collections, large arsenals models, tables whose series of ports Vernet, objects control of maritime activities and its temporary exhibitions, the National Maritime Museum educates the public to the fact maritime.

With two libraries in Paris and Rochefort (50000 items), a documentation and a library, it is also a place of research.

The museum is in close liaison with universities, research centers with which the CNRS with which a naval archeology department was created in 1983. He is a member of ICOM and also of the International Congress of Maritime Museums ICMM.
---
Exhibitions and events
We don't have anything to show you here.
---
Educational programs
We don't have anything to show you here.
---
Collections
We don't have anything to show you here.