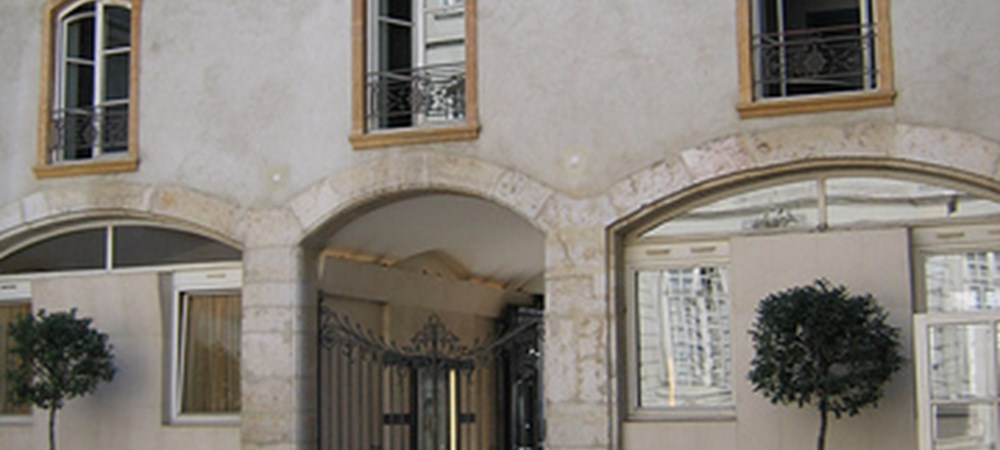 Textile Museum and Decorative Arts Museums
Musées des Tissus et des Arts Décoratifs
The Textile Museum and Decorative Arts Museums is a French museum, located in Lyon, 34 rue de la Charite, in the 2nd district.
As its name suggests, the hotel on Rue de la Charité contains two separate but complementary museums which are visited with the same ticket.
The Textile Museum's collection of textiles is a source of inspiration for contemporary creations. East and West are the two poles of the Museum collections.
Coptic tapestries, Sassanid Persian textiles, Byzantine and Muslim fabrics, Asia Minor carpets reflect the very essence of the history of Oriental civilisations.
Sicily and the Italian Republics played a major role in the origin of silk weaving in Europe, soon followed by the quick development of the French silk production.
Lyons production is given pride of place with ornamentists such as Pillement, Philippe de Lasalle or Dugourc.
In the nineteenth century, important Imperial and Royal commissions helped revive silk industry in Lyons. The high level of craftsmanship goes on well into the nineteenth century with the collaboration of talented designers such as Raoul Dufy and Sonia Delaunay.
The Decorative Arts Museum is complementary to the Textile Museum as it displays ancient textiles as a decoration of an eighteenth century private residence. The silks shown were woven by well-known silk merchants : Tassinari and Chatel, Prelle and Quenin – Lelièvre. The Museum is witness to the craftsmanship of textile weavers in Lyons and the near by region.
It is one of the few museums in France to show , in an eighteenth century setting, one of the richest collection of decorative objects. You get acquainted with the names of the most famous Parisian cabinet makers (Oeben, Riesener, Roussel) along with provincial master joiners (Hache, Canot, Nogaret) You will also find paintings by Pillement, Boucher and Raoux. Though this museum conveys a typical eighteenth century atmosphere, it also highlights fine collections of fifteenth and sixteenth centuries Italian Majolica, Middle Ages and Renaissance tapestries and a collection of clocks. The museum also welcomes contemporary creations and displays silverwares, from the sixties to the present day.
Text source
Image source
---
Exhibitions and events
We don't have anything to show you here.
---
Educational programs
We don't have anything to show you here.
---
Collections
We don't have anything to show you here.