Technical Museum of Slovenia
Tehniški muzej Slovenije
On 4 December 2018, the Museum temporarily closes its doors to visitors due to heating problems until 28 February 2019. In the meantime, it will exceptionally open on February 8, 2019, on the Slovenian cultural holiday. Groups can arrange their visit at programi@tms.si in the meantime as well. You are also invited to our dislocated unit, the Post and Telecommunications Museum in Polhov Gradec.

The Technical Museum of Slovenia is situated in the former monastery complex in Bistra pri Vrhniki. One can still feel the grandeur of the ancient monastery, despite the fact that, due to fires and earthquakes, only a small part of the Gothic cross-shaped hallway of the original Medieval design has been preserved.

The Museum houses forestry, wood processing, fishing, electricity, textile, printing, traffic and agricultural mechanization departments and the Slovenian Hunting Museum.

It organizes guided tours through permanent and temporary collections, and through a forest trail; lectures, work shops and courses for both small children and adults; presentations of how different museum objects work. Visitors acquire skills and new ways of working with tools, instruments and machines that were used in our ancestors' daily lives.

Groups can arrange their visit by phone (+386 (0)1 750 66 72) or email (programi@tms.si) at least a week prior to the visit.

Other venues
---
Polhov Gradec 61, Polhov Gradec, Slovenia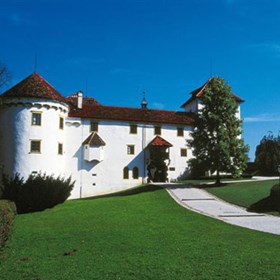 Bogenšperk 5, Šmartno pri Litiji, Slovenia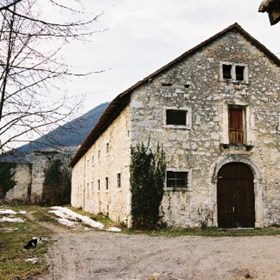 Soteska, Straža, Slovenia
---
---
Educational programs
We don't have anything to show you here.
---
Collections
We don't have anything to show you here.