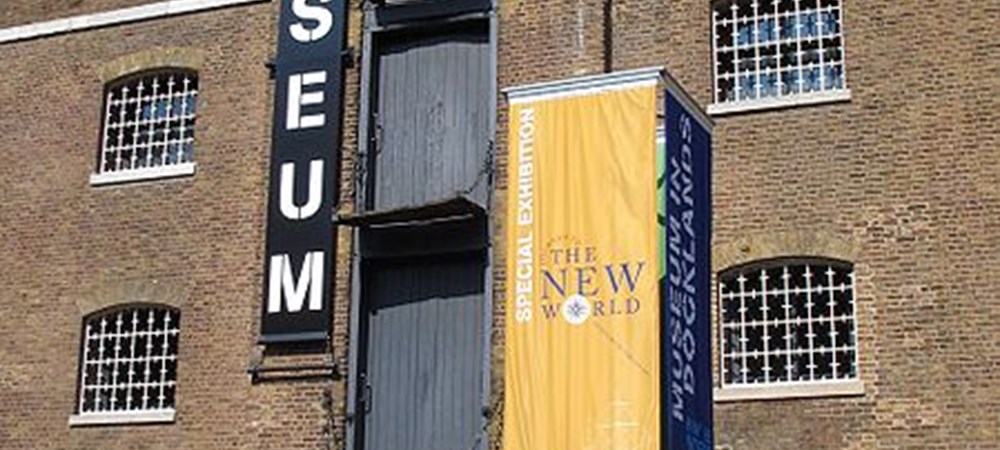 Museum of London Docklands
The Museum of London Docklands (formerly known as Museum in Docklands) is a museum on the Isle of Dogs, east London that tells the history of London's River Thames and Docklands. The museum is part of the Museum of London Group which is jointly funded by the City of London Corporation and the Greater London Authority.
The museum opened in 2003 in a group of grade I listed early 19th century Georgian "low" sugar warehouses built in 1802 on the side of West India Docks on the Isle of Dogs, a short walk from the Canary Wharf development.
The nucleus of the collection is the museum and archives of the Port of London Authority. These became part of the port and river collections of the Museum of London in 1976, but largely remained in storage until the new museum was opened.
The museum uses the latest presentational techniques including videos presented by Tony Robinson, known for his involvement with Time Team. There is a large collection of historical artefacts, models, and pictures. It is a substantial museum with 12 galleries and a children's gallery (Mudlarks), arranged over two of its floors. Visitors are directed through the displays in chronological order. The periods covered range from the first port of London in Roman times to the closure of the central London docks in the 1970s and the subsequent transformation of the area with new commercial and residential developments.
Museum of London Docklands includes a lecture theatre and meeting rooms and there are often talks and events connected with the docks. Several dock workers who worked on the docks in the sixties take part in these events, including one from the Pentonville Five. There is also a reading room and the Sainsburys Study Centre where the public are welcome to consult the archives; a restaurant and shop.
Text source:
http://en.wikipedia.org/wiki/Museum_in_Docklands
Photo source:
http://commons.wikimedia.org/wiki/File:Docklands_Museum,_London_E14.jpg
Other venues
---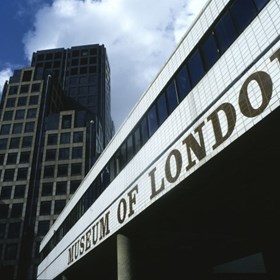 150 London Wall, London, United Kingdom
---
Exhibitions and events
We don't have anything to show you here.
---
Educational programs
We don't have anything to show you here.
---
Collections
We don't have anything to show you here.