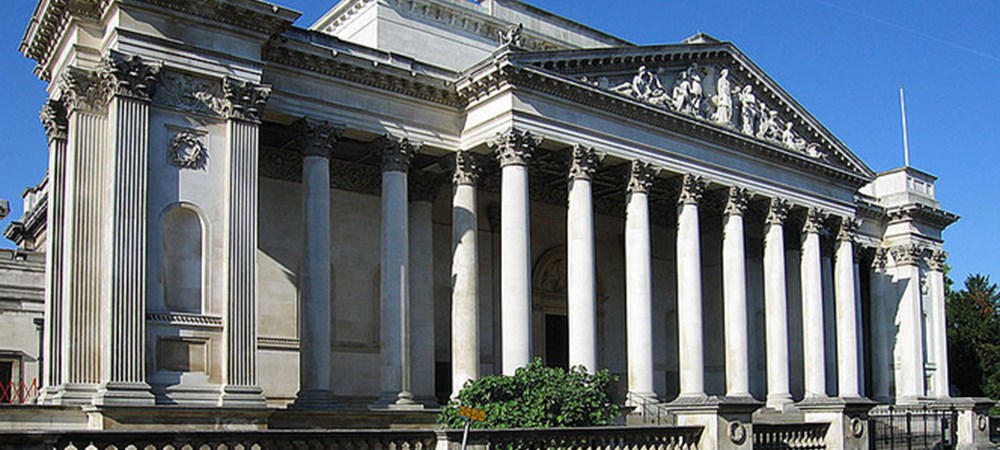 Fitzwilliam Museum
The Fitzwilliam Museum is the art and antiquities museum of the University of Cambridge, located on Trumpington Street opposite Fitzwilliam Street in central Cambridge, England. It receives around 300,000 visitors annually.

The museum was founded in 1816 with the bequest of the library and art collection of the 7th Viscount FitzWilliam. The bequest also included £100,000 "to cause to be erected a good substantial museum repository". The collection was initially placed in the old Perse School building in Free School Lane. It was moved in 1842 to the Old Schools (at that time the University Library). The "Founder's Building" itself was designed by George Basevi, completed by C. R. Cockerell and opened in 1848; the entrance hall is by Edward Middleton Barry and was completed in 1875. The first stone of the new building was laid by Gilbert Ainslie in 1837. A two story extension, paid for partly by the Courtauld family, was added in 1931.

The Egyptian Galleries at the Fitzwilliam Museum reopened in 2006 after a two-year, £1.5 million programme of refurbishment, conservation and research.
---
Exhibitions and events
We don't have anything to show you here.
---
Educational programs
We don't have anything to show you here.
---