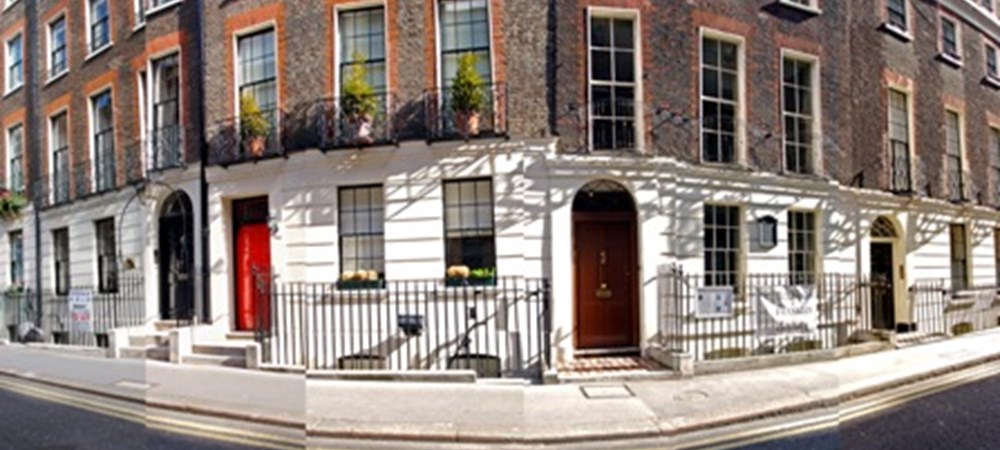 Benjamin Franklin House
In the heart of London, just steps from famed Trafalgar Square, is Benjamin Franklin House, the world's only remaining Franklin home. For nearly sixteen years between 1757 and 1775, Dr Benjamin Franklin – scientist, diplomat, philosopher, inventor, Founding Father of the United States and more – lived behind its doors.

Benjamin Franklin House, built circa 1730, is today a dynamic museum and educational facility.

The Historical Experience presents the excitement and uncertainty of Franklin's London years using rooms where so much took place as staging for a drama that seamlessly integrates live performance, cutting edge lighting, sound and visual projection.

School visitors explore the Student Science Centre featuring hands-on experimentation with Franklin's London scientific discoveries, juxtaposing past and present knowledge.

The top floor Robert H. Smith Scholarship Centre is a focal point in Europe for Franklin and Franklin-related study, featuring a full set of the Papers of Benjamin Franklin, as catalogued by Yale University, and an active symposia programme.

While lodging at 36 Craven Street, Franklin's main occupation was mediating unrest between Britain and America, but he also served as Deputy Postmaster for the Colonies; pursued his love of science (exploring bifocal spectacles, the energy-saving Franklin stove); explored health (innoculation, air baths, cures for the common cold); music (inventing the delightful glass armonica for which Mozart, Bach and Beethoven composed) and letters (articles, epitaphs, and his witty Craven Street Gazette), all while forging a hearty social life and close friendships with leading figures of the day.

The House is accessible via guided tours on Monday and the Historical Experience Show Wednesday-Sunday. Tours and Show run at 12, 1, 2, 3.15 and 4.15.
---
Exhibitions and events
We don't have anything to show you here.
---
Educational programs
We don't have anything to show you here.
---
Collections
We don't have anything to show you here.