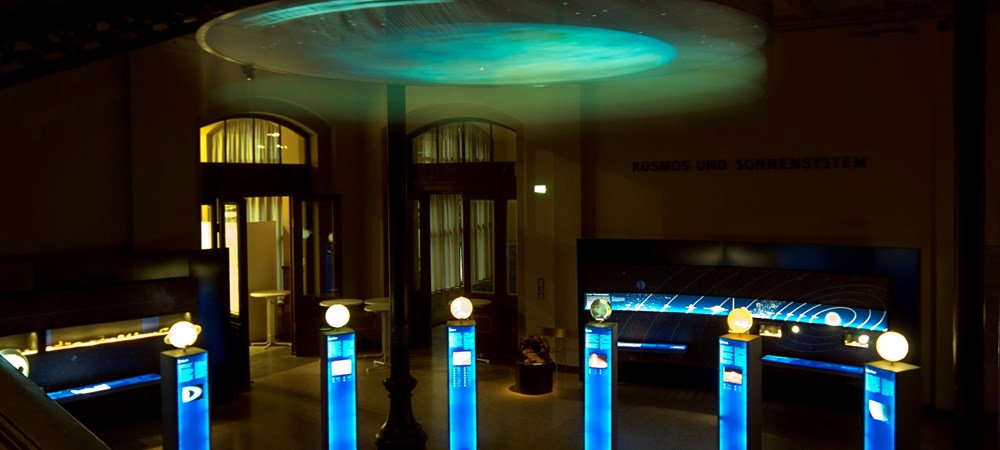 The Cosmos and Solar System
How did the universe and our solar system come into existence? What happens inside a star? How long are Sun and Earth going to exist?

The newly refurbished stairwell of the museum takes you on a journey through time and space. Meteorites are ancient messengers of the solar system that have a story to tell about the formation of our planets.