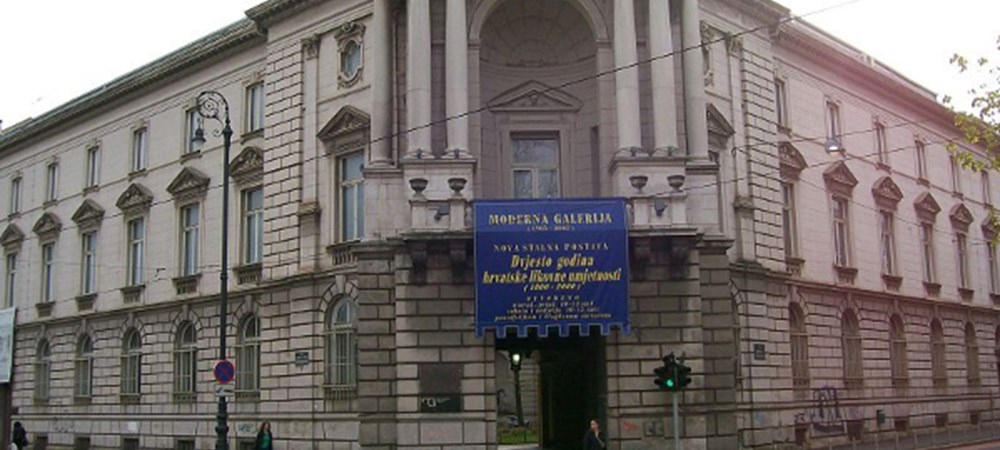 Gallery of Modern Art
Moderna galerija
The Modern Gallery in Zagreb holds the richest and the most important collection of Croatian art of the 19th and 20th centuries. By now, the collection, located in the Historicist Vranyczany palace in the very centre of the city, numbers thousands of works of art.  The building was designed by the Viennese architect Otto Hofer, while the client, Baron Lujo Vranyczany, engaged Ferdo Kondrat as the contractor. Since the end of 19th century the building has changed ownership frequently, and has been restored several times.   
In addition to the permanent display, occasional exhibitions of large and significant oeuvres of local and foreign artists are also devised by the Gallery's curators. For example, from December 2008 to March 2009, the first complete retrospective of Josip Račić's works was on display on the first floor of the gallery; Račić is one of the most important representatives of Croatian Modernist painting.
Text source:
http://www.zagreb-touristinfo.hr/?id=94&l=h&solo=308
Foto source:
http://commons.wikimedia.org/wiki/File:Moderna_galerija_Zagreb.jpg
---
Exhibitions and events
We don't have anything to show you here.
---
Educational programs
We don't have anything to show you here.
---
Collections
We don't have anything to show you here.