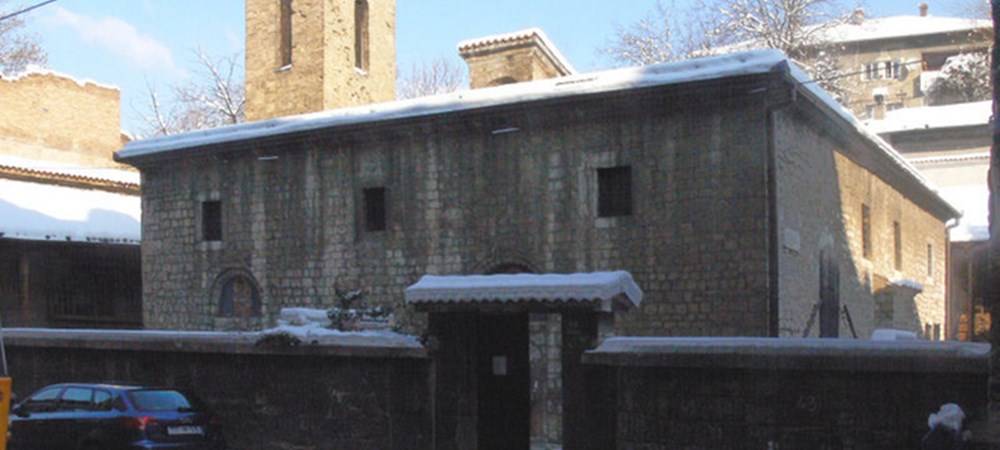 Museum of the Old Serbian Orthodox Church
Muzej Stare Srpsko-pravoslavne Crkve
An anomaly between the mosques, the ancient Serbian Orthodox church of St. Michael the Archangel dates from medieval times, the foundations and the unusual arcade structures are even early Christian (5th/6th century).
Although the building may look plain, grey and squat from the outside, the icy cold interior is beautiful, with a large balcony (for the women) and a carved wooden iconostases, the screen holding icons that shields off the altar.
Often destroyed by fire, the current structure that dates from 1740 was ironically badly damaged by Serb shells during the seige.
Types of holdings: a small but interesting collection of silver and gold church objects, robes and most importantly a large collection of icons, many from Crete, dating from the 1600s as well as locally-painted ones.
Text source:
http://sr.wikipedia.org/sr-el/%D0%9A%D0%BE%D1%80%D0%B8%D1%81%D0%BD%D0%B8%D0%BA:Kovach/%D0%A1%D1%82%D0%B0%D1%80%D0%B0_%D1%86%D1%80%D0%BA%D0%B2%D0%B0_%D1%83_%D0%A1%D0%B0%D1%80%D0%B0%D1%98%D0%B5%D0%B2%D1%83; http://www.vthawaii.com/EXTRA/Sarajevo/Religion.html
Foto source:
http://commons.wikimedia.org/wiki/File:Sarajevo_old_orthodox01.jpg
---
Exhibitions and events
We don't have anything to show you here.
---
Educational programs
We don't have anything to show you here.
---
Collections
We don't have anything to show you here.