Learning can be so much fun if you know where to go! We've made a list of the best children's museums in Europe. Which ones are we missing?

Tropenmuseum Junior
http://museums.eu/museum/details/1047/tropenmuseum

Tropenmuseum Junior is the first children's museum in Europe. It was founded in 1975 as a part of the Tropenmuseum in Amsterdam, Netherlands.

Tropenmuseum Junior develops interactive exhibitions and programmes for various target groups, focusing on children aged 6 to 13. Every two and a half years the museum creates a new exhibition, offering immersive experiences, aimed at making children curious and open to different cultures.

Tropenmuseum Junior is currently running the exhibition MixMax Brasil. Their Brazilian museum staff will guide you through the exhibition.


Eureka! The National Children's Museum
http://museums.eu/museum/details/425/eureka-the-national-childrens-museum

Eureka! is the leading children's museum in the UK and gives children a fun-packed day out.

Hundreds of interactive, hands-on exhibits are designed to inspire children aged 0 to 11 to learn about themselves and the world around them through play and discovery. They regularly run special themed events for the whole family, as well as educational sessions for schools and groups.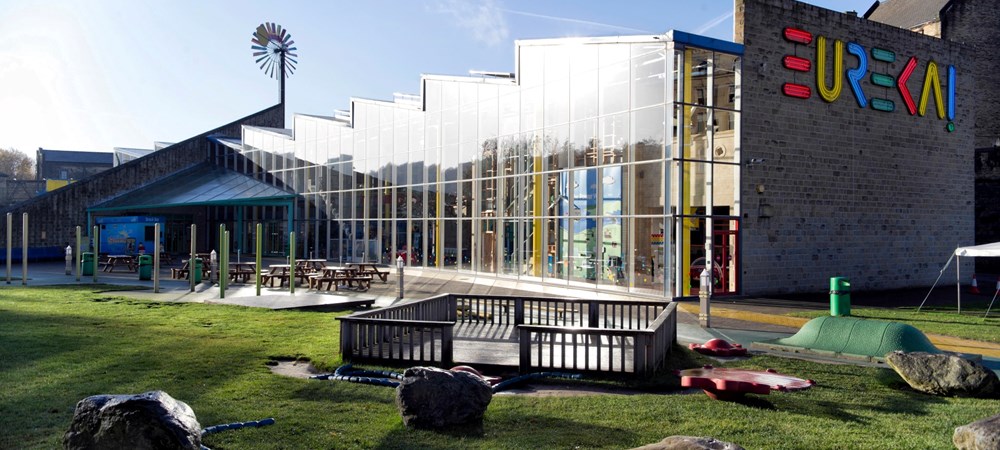 Labyrinth Children's Museum
http://museums.eu/museum/details/8812/labyrinth-childrens-museum

Labyrinth Children's Museum is one of the leading children museums within Germany. In a monument protected assembly shop for striking match machines, or the "Osloer Street factory", children from ages three to twelve can experience rotating participative exhibitions. Whether on subject fairy-tales, children's rights, health, world culture or otherness - touching, trying things out, playing and having fun is definitely allowed here!

The interactive exhibitions aim to rouse the joy of learning and thereby inspire children to discover the world for themselves with all their senses. Learning takes place here "by doing"—by example, curiosity and active experience.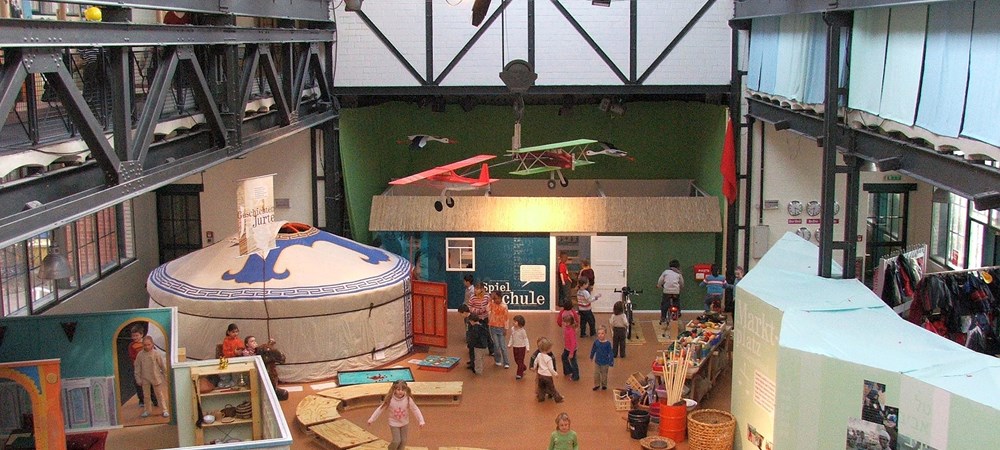 Science Center NEMO
http://museums.eu/museum/details/1042/science-center-nemo

Discover the world for yourself: that's NEMO's philosophy. For every visitor, young or old, there are plenty of surprises in store, packed with fun and useful knowledge about science and technology. Marvel at the world around you, awaken your curiosity and develop your own ideas about how the world works.

By getting to grips with their interactive exhibits, you can discover all kinds of things: for example, how bridges work, how lightning occurs and why you sometimes see things that aren't there. There are also workshops, films and demonstrations to make your day at NEMO complete. A crackling sweater or a rainbow: after visiting NEMO will you look at the world through new eyes.

You can spot NEMO from a long way off: just look for the bow of a huge copper-green coloured ship rising from the waters above Amsterdam's IJ tunnel. NEMO also has the largest roof terrace in all Amsterdam, where you can enjoy a magnificent view of the historic city centre, 22 meters above water level. It has a charming café and plenty of space to sit back, relax and enjoy a drink. In the summer, the children can play in their interactive water feature.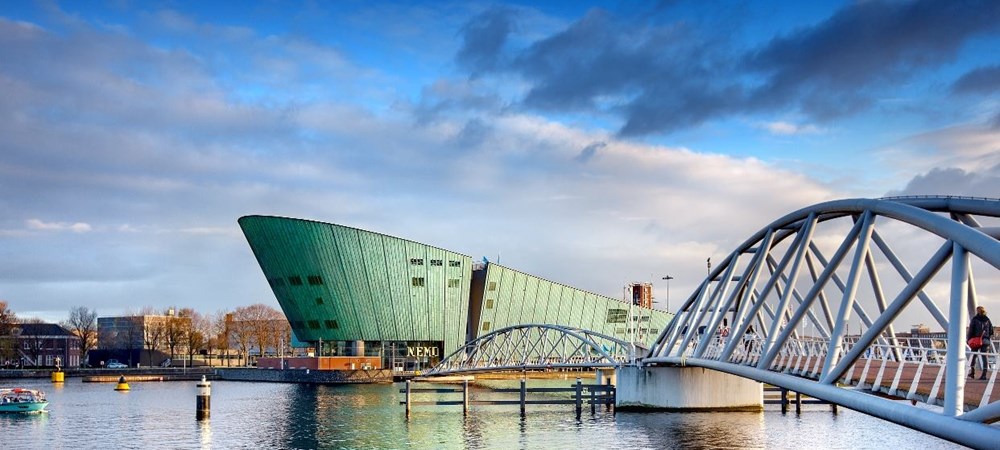 Zeeuws Museum
http://museums.eu/museum/details/2229/zeeuws-museum

The Zeeuws Museum is housed in the Abbey in the centre of Middelburg, Netherlands and features the largest collection of Zeeland heritage in the world. Key items include its world famous series of 16th century tapestries, fine collections of silver and paintings, a spectacular array of fashion and traditional Zeeland costumes, and cabinets containing works of art from East and West.

The museum provides inspiring video guided tours that deal not only with the highlights but also with specific themes including animals and passion. Guided tours can be arranged and the museum also offers special programmes and activities for children.





Deutsches Museum
http://museums.eu/museum/details/641/deutsches-museum

Experience the world of science and technology, from their origins to the present day, in 50 exhibition areas covering some 50 000 square metres. The large number of valuable original exhibits makes the Deutsches Museum one of the most important museums of science and technology anywhere in the world. The collections include objects from mining to atomic physics, from the Altamira cave to a magnified model of a human cell. They extend from the Stone Age to the present time.

Among the particular highlights (besides many others!) are the first motorized aircraft built by the Wright brothers, the U1 submarine, the first program-controlled computer (Conrad Zuse's Z3), and Diesel's original engine on the island; the first motorcar by Karl Benz in the transport museum; the Douglas DC3 at Schleißheim; and the first Fischer wall plug in Bonn.

Guided tours for children are available not only in the Deutsches Museum on the Museumsinsel - the Flugwerft Schleissheim and the Verkehrszentrum on the Theresienhöhe also have exciting topics to offer children.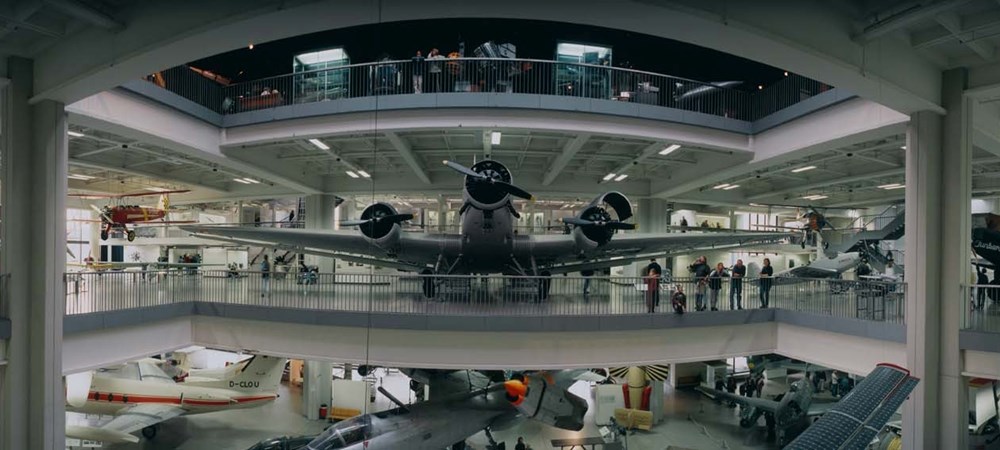 City of Science and Industry
http://museums.eu/museum/details/662/city-of-science-and-industry

The Cité des sciences is located in north-east Paris, within the Parc de la Villette cultural and leisure complex. It presents a host of attractions combining science and leisure activities, with exhibitions, a multimedia library, lectures and forums, cultural outreach, coverage of the latest science news, resource centres and unrivalled scope for children.

Ever since it opened, the Cité has linked science to the major issues faced by society, focusing on the environmental, geo-economic and ethical questions raised by technological progress and innovation. To illustrate the link, experts in all parts of the Cité run workshops, scientific games, forums and lectures focusing on today's issues.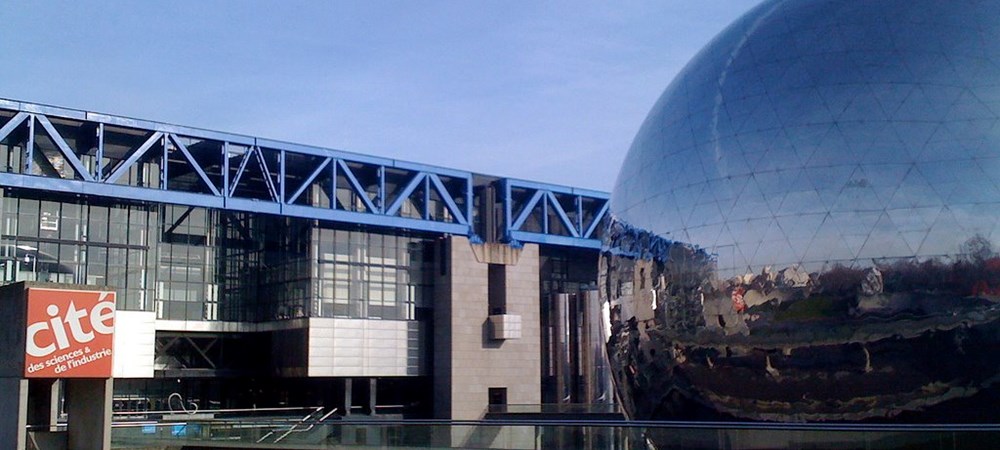 National Museum of Finland
http://museums.eu/museum/details/1012/national-museum-of-finland

National Museum of Finland illustrates Finnish history from prehistoric times to the present.

The permanent exhibition is divided into six departments on four floors: the Treasure Troves present the museum's collections of coins, medals, orders, decorations, silver and weapons; the Prehistory of Finland is Finland's largest archaeological exhibition; The Realm tells of the history of Finnish culture and society from the Middle Ages until the beginning of the 20th century; the Land and Its People presents rural life in Finland before industrialisation; Suomi Finland 1900 the new permanent exhibition on 20th century Finland and Finns. Workshop Vintti is an interactive exhibition, open Tue-Sun 12 - 4 pm.

Temporary exhibitions, guided tours, events and learning programmes complement the permanent exhibition.


FRida & freD – The Graz Children's Museum
http://museums.eu/museum/details/16261/frida-fred-the-graz-childrens-museum

Frida & freD is a house for all children in the centre of Graz, Austria, offering exciting exhibitions, theatre performances and programmes for children aged 3 to 12.

With their programmes, the museum hopes to enable children to learn about the world's diversity and to better understand its complexities. With the motto "hands on – minds on", FRida & freD designs exhibitions which allow a strong emphasis on hands on contact with displays. Children who visit the exhibitions have the opportunity to explore various worlds with all of their senses and without time constraints.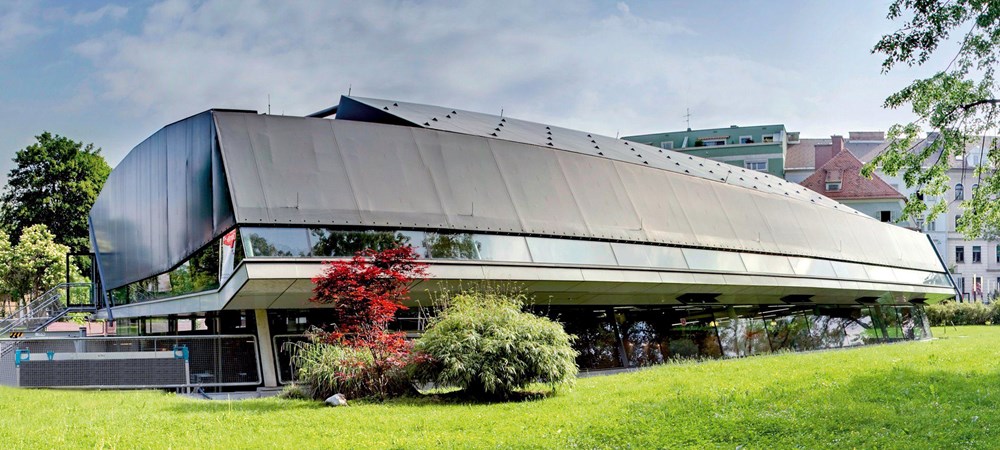 The Roald Dahl Museum and Story Centre
http://museums.eu/museum/details/16263/the-roald-dahl-museum-and-story-centre

This little museum is situated in the Buckinghamshire village of Great Missenden, UK where Roald Dahl lived and wrote for 36 years.

The museum, aimed at 6 to 12 year olds, features three interactive galleries. Boy gallery looks at Roald Dahl's school days while Solo gallery houses his original Writing Hut. The Story Centre puts your imagination centre-stage with fantabulous activities to inspire the writer in you.

Throughout the Museum you will find a mix of objects and archive material to look at, things to watch and to listen to, as well as interactive activities to help you learn more about the stories behind the stories.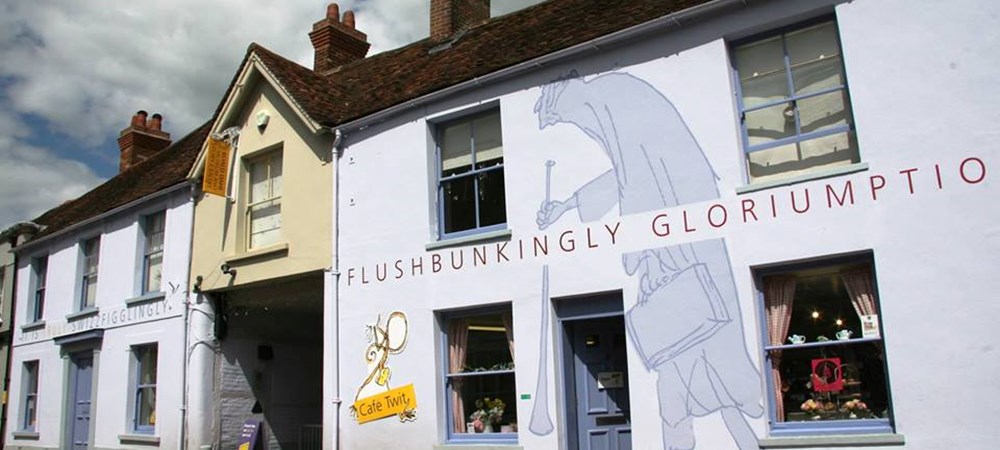 Computerspielemuseum
http://museums.eu/museum/details/16264/computerspielemuseum

The Computerspielemuseum in Berlin, Germany is the first European museum for video and computer games.

Here you can meet them all – the top performers such as the legendary Pong-Machine, Nimrod, PainStation or the Giant Joystick. Historical treasures like "PolyPlay" as well as games for dancing and movement: more than 300 objects altogether. Rare originals among them, classics still in working order and pieces of art of unique character. With you on board an entertaining time travel with the theme of the playing man of the 21st century can commence.


TOP SECRET - The secret world of espionage
http://museums.eu/museum/details/16265/top-secret-the-secret-world-of-espionage

TOP SECRET offers a glimpse into espionage past and present. In an exciting environment spanning over 2,000 m2 you will learn everything there is to know about the legendary secret world such as the technological achievements of secret services, legends surrounding expert spies and their organizations and current data espionage. You can view a collection of espionage gadgets from different centuries, hear stories about spies and learn about successes and failures. The myth surrounding espionage is everywhere and at TOP SECRET you can experience it first hand and interactively. But, be on the alert. Espionage never sleeps - not even here!

The new interactive exhibit for the whole family in the Neuen Mitte Oberhausen, Germany, directly at CentrO is exciting, informative and interactive.


Vilnius Toys' Museum
http://museums.eu/museum/details/16267/vilnius-toys-museum

In Vilnius' old town, not far from Cathedral, the first Toy Museum in Lithuania has opened. The space of the museum is divided into an archaeological space, containing the oldest toys, the ethnographical space, showcasing 19th-20th century toys, while the third space is introducing nowadays toys.

The collection contains both originals and copies. The copies deserve special attention as in the exhibition they will allow to carry out the principle idea of the museum which is to touch–take–learn about the exhibits.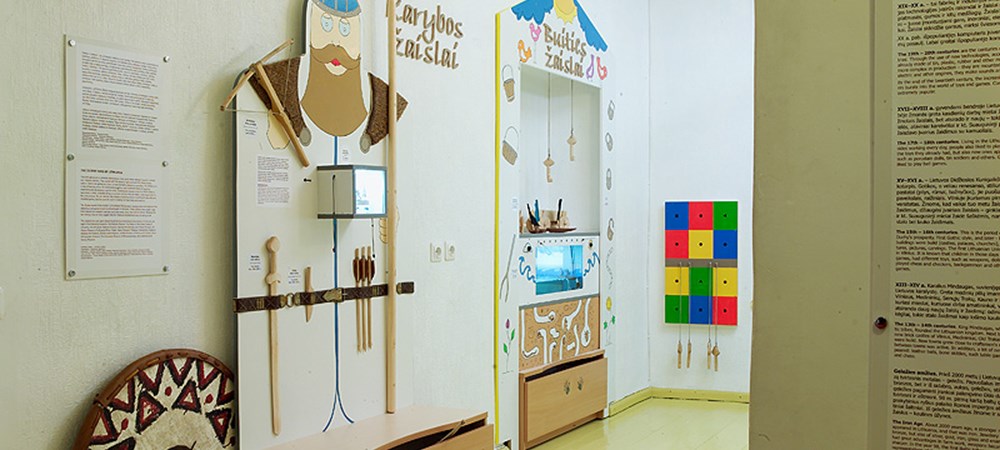 Discover Children's Story Centre
http://museums.eu/museum/details/16268/discover-childrens-story-centre

Discover Children's Story Centre is London's only children's museum and the UK's first hands-on creative literacy centre for children aged 0-11 years, their families, carers and teachers.

Visit their indoor trail and let your imagination soar. Explore a secret cave, make a spoon puppet, have a tea party, find the giant's legs, slide down a magic tower, dance on noisy polka dots and dress up in a weird and wonderful costume. Have an outdoor adventure and slide down a monster's tongue, climb on a space craft, sail away in a pirate ship, enjoy a story in the story glade and play with giant musical instruments.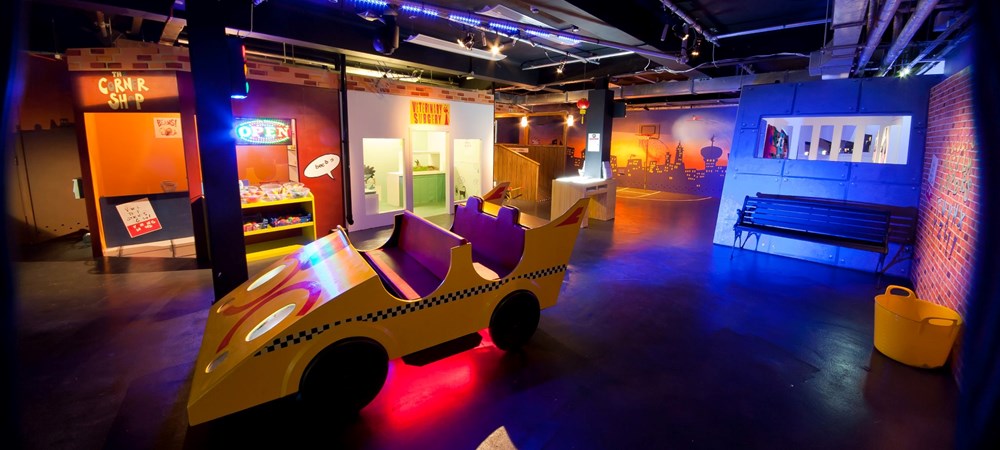 Seven Stories, National Centre for Children's Books
http://museums.eu/museum/details/15994/seven-stories-national-centre-for-childrens-books

Seven Stories is the only place in the UK dedicated to the art of children's books, and one of just a few such places in the world. Everything they do inspires children and grownups to choose, share, read and enjoy the best children's literature.

Exhibitions are carefully designed to immerse children and families in book and story, encouraging exploration and inspiring young visitors' creative imaginations.

Seven Stories can be found in a converted Victorian warehouse in Newcastle upon Tyne, UK. The seven floors have been carefully restored to house galleries for exhibitions, performances and creative space, a specialist children's bookshop and a café.


Discovery Center Continium
http://museums.eu/museum/details/16269/discovery-center-continium

Discovery Center Continium opened its doors in June of 2009 as the first Discovery Center of The Netherlands. With an extensive collection of industrial heritage and a vast amount of hands on exhibits Continium combines the best of a museum and a science center. Visitors can discover how science and technology affect their day to day life, not only in the present time, but also in the past and the future. They can travel through time, experiment with science and build their own technical gadgets. Discovery Center Continium regularly presents a new temporary exhibition with a current topic.

With a wide variety of activities, from exhibition to travelling Science Truck, Discovery Center Continium wants to stimulate the participation of their visitors in creating a sustainable future.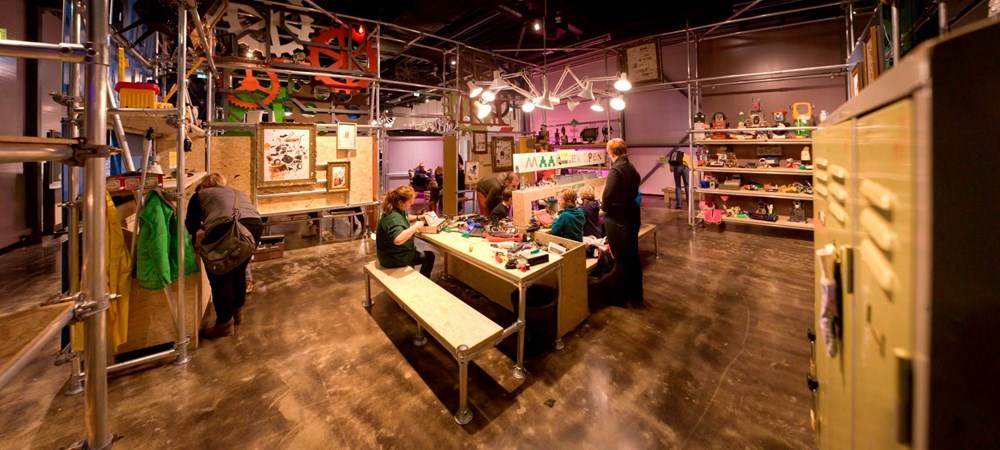 Istanbul Toy Museum
http://museums.eu/museum/details/16270/istanbul-toy-museum

Istanbul Toy Museum was founded in 2005 and houses the most favorite examples of toy history, spanning from 1700's to today, located in a historical mansion.

The museum offers the history of world to the visitors with more fun and catchy learning methods. An attempt to reach the moon in space toys section and industrial revolution toys in train toys section are described by the language of toys.





Source: individual museum websites/Facebook pages