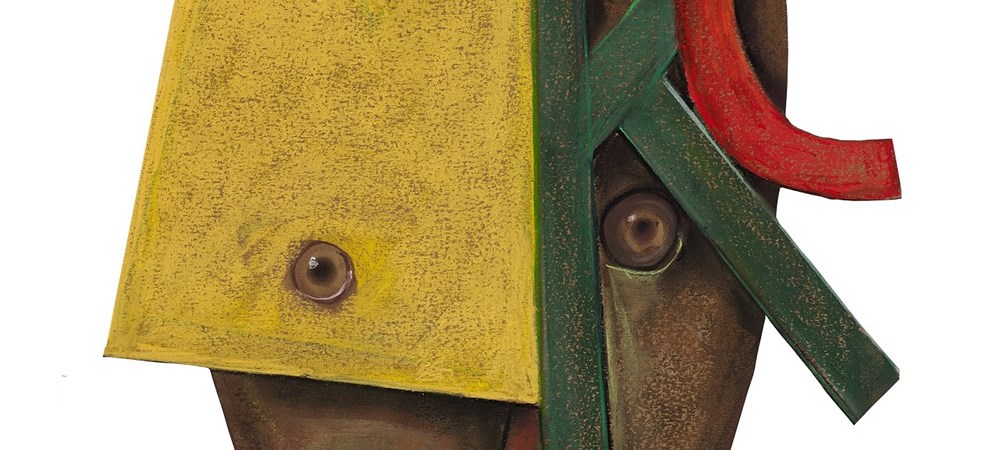 THE EXHIBITION "HOMMAGE À ČIURLIONIS" BY STASYS EIDRIGEVIČIUS
Stasys Eidrigevičius – painter, graphic artist, film director – has retained since his early school years creative experiences influenced by M. K. Čiurlionis – an icon of Lithuanian art. Both artists have much in common: the same techniques – pastel, tempera, watercolours, pencil; symbolic treatment of birds, animals, things and space; love for a letter, writing. "While looking at Čiurlionis' painting Sea I caught sight of a combination of three letters on a rising wave – MKČ. In between 2000 and 2001, I decided to make sense of those three letters – Mikalojus Konstantinas Čiurlionis – in my own interpretation which concluded in the idea to draw a cycle of his portraits, with his face hidden behind a three-letter mask" – said the author of the exhibition. With the exhibition "Hommage à Čiurlionis" the artist expresses respect to the prominent Lithuanian painter, speaks about the immortalization of his talent.
Stasys Eidrigevičius was born in 1949, in the village of Mediniškiai, Pakruojis district. In 1968 he graduated from Kaunas S. Žukas Applied Art Higher School, in 1973 – the State Art Institute (cur. Vilnius Academy of Arts). Since 1980 the artist lives in Warsaw. Over 100 solo exhibitions displaying paintings, graphics, ex librises, posters, miniatures, pastels, and photographs were held in various countries. Several generations of compatriots have grown up with the fairy tales illustrated by S. Eidrigevičius. The artist organizes performances, artistic actions, installations, makes scenography, has created unique genres of art – masks and the so-called griefs (smutki ). Performances created by S. Eidrigevičius White Deer (1993) and Wooden Man (2007) were shown at the Warsaw theatre Studio. The artist is the winner of the Lithuanian National Culture and Art Prize (2001) and numerous international awards. In 2000 Stasys Eidrigevičius was awarded with the 4th Grade Order of the Grand Duke of Lithuania Gediminas. The Otaru city in Japan hosts the museum of his name – Hiroko Mori & Stasys Museum. Currently, a modern Stasys Eidrigevičius Art Centre (SEMC) of the world-renowned artist is in course of construction in Panevėžys.

Exposition works: 24 01 2019 – 03 03 2019