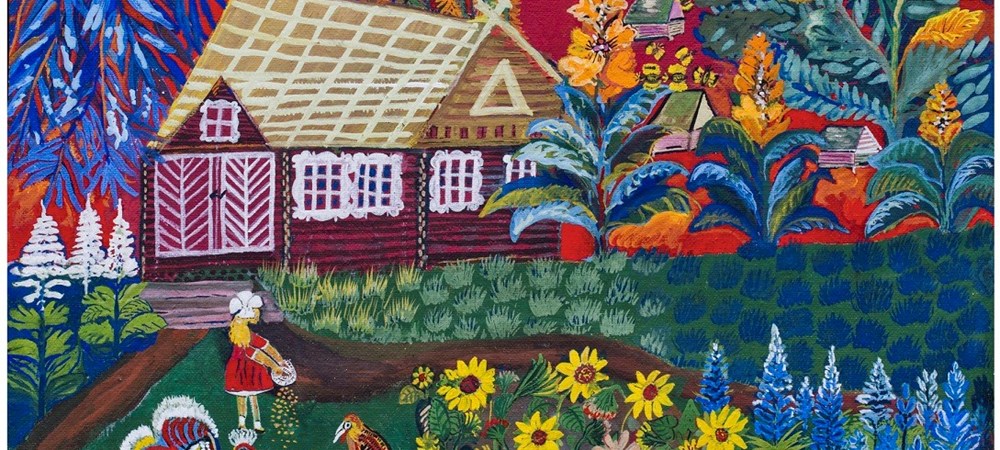 Exhibition "Let Everything Come into Bloom"
The painting exhibition Let Everything Come into Bloom commemorating the 90th anniversary of folk artist Adelė Velykienė.
The exhibition presents almost the whole creative legacy of the artist from the collections of M. K. Čiurlionis National Museum of Art and relatives. Alongside, visitors will see works of art by Adelė's brother Juozas Banaitis (1917‒1988), son Gintautas Velykis, granddaughters Laura Velykytė-Didžiokienė (the very first painting by Adelė was her selfportrait with the granddaughter Laura) and Giedrė Velykytė-Jarinienė, also the great-granddaughter Sofija Didžiokaitė. All the works depict nature, village, flowers, the nativeland, relatives, the artist's father carpenter Jurgis Banevičius and, of course, Adelė herself.
A. Velykienė's creative spark came out unexpectedly, after a serious illness, however, the creation delighted the painter herself and her relatives for a very short time, just for several years before her death in 1982. There are 45 works left. Flowers, plants, everything around is blooming. All the creation radiates particular family ties full of blossom, as well.